11 Best Free Feminine WordPress Themes 2021 (Reviewed & Compared)
Disclaimer: This blog is reader-supported. Some links are affiliate links. So we may earn an affiliate commission at no cost to you if you buy through a link in our posts.
Women are marching in almost every field in every nation. For this reason, women-oriented websites have become a necessity to represent individual service around the world. If you are looking for the best free feminine WordPress themes, then you are on the right path.
We are presenting you with the best collection of free Feminine WordPress themes for blogs or business websites. Women who are involved in any profession can implement these free themes.
Top 11 Best Free Feminine WordPress Themes: Perfect For Starting Feminine Blog
Feminine Style
Feminine style is a WordPress theme that includes dashing design templates. It is specifically designed for female users by the Acmethemes Team. They have built it with a very organized sense of coding skills.
This theme is can be utilized by business women, entrepreneurs, bloggers, and more. It includes some amazing features which you can manage and update regularly. The theme is fully responsive so users can visit the site from their preferred device.
You can build & customize additional pages using the pre-built pages. It includes only featured sections and image sliders. The social media integration of this theme is very user-friendly.
Pricing: Free
Adelle
The Adelle WordPress theme has an astonishing design scheme. On top of the page, there is a feminine posture that includes pink bubbles. The rest of the design includes a similar feminine look with a white background and black designs on top.
This simple theme comes with templates where you can post your articles like a blog. There are columns where you can represent the different widgets.
Although, this theme won't overwhelm you with too many designs or features to implement. It has been designed in a way that anyone can navigate and use it. The demo screenshot of the theme includes lucrative block quotes, a widget with tweets, and more features.
Pricing: Free
Mary Kate
The Mary Kate theme has been developed by Angie Makes, and it is the exhilarated theme on our list. This free theme comes with many premium features that you can't get in other themes. You can upgrade it to a premium version anytime to get the full flavor of this beautiful theme.
The white background with a touch of blue and pink gives the simplicity to this theme. Also, the light gray sidebar column is evenly separated from other elements.
This free and fully responsive theme is perfect for businesswomen, entrepreneurs, and bloggers. You can choose to set a different "Sidebar" layout or "Full-Width" layout to represent your branding contents. The theme syncs with some popular plugins such as Pinterest and Jetpack.
You can read: How To Automatically Post To Pinterest From WordPress Step By Step Guides
Pricing: Free. Premium version costs only $70
Blossom Feminine
Blossom Feminine theme comes with a slick design and catchy homepage slider. With plenty of features, you can set a section with different categories such as beauty, travel, lifestyle, and more.
There are various color pallets and Google fonts that you can use to customize. One of the best excellent features is you can integrate the theme with social media and especially Instagram.
Blossom Feminine includes some eye-catching email subscription/newsletter forms that can generate leads. The most exclusive part is that this theme is compatible with WooCommerce. Also, users from different regions can translate the theme into their preferred language.
You can check Blossom Feminine Pro features.
Pricing: Free. Premium version costs only $49
Kalon
The Kalon WordPress theme offers the flavor of a wedding theme, but you can explore it more. This theme offers a mixture of simplicity and elegance. The white and pink color represents the feminine essence.
You can customize the header image and upload a large image with only a few clicks. You can also use a slider or a static image to enhance the design of a website. Kalon offers a responsive layout that is good for viewing smaller devices.
The theme is ideal for photographers, designers, bloggers. We like it mostly because of the elegant features that it offers. The packaged social media buttons make it easy to get connected with Facebook and Twitter.
The drag and drop interface is beautifully & designed with various widgets. You can chat with the customers on the threaded comments. The backgrounds are customizable and included beautiful color schemes.
Pricing: Free. Premium version costs only $59
Chic Lifestyle
The WordPress theme that represents feminism with style is Chic Lifestyle. The appealing design pattern of this theme perfectly relates to females.
Each section of this theme is customizable by user preferences. You do not need any deep knowledge or coding skills to design your site. You can simply use our preferred business logo and also edit the header information. Besides, it allows for more customizing options by upgrading it free to premium.
This theme includes various drag and drop options and is fully speed optimized. Most importantly, Chic Lifestyle is compatible with all the Woocommerce features.
Pricing: Free. Premium version costs around $50.
Elegant Pink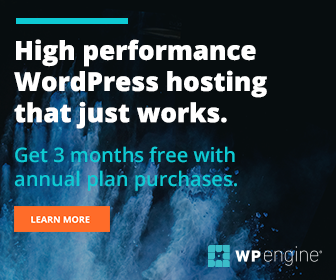 Elegant pink WordPress theme that works perfectly for Photography, Weddings, birthdays websites. It's a theme that has a feminine touch but includes all the features like blogging themes. Users can enjoy the benefits of the site on their smartphones because it is responsive.
The large image of the header area promotes or explains your site's major purpose. The overlaying buttons with texts on the header work as a call to action.
The top of the page includes social media button integration, which works as a widget. You can edit the social media section anytime. So that you won't be needing any third-party plugin for social media integration.
The logo area is located in a perfect position of the header to promote the brand. It places the menu below the logo, which also includes a search bar that helps readers search for their desired topics.
Pricing: Free. Premium version costs around $59.
Pashmina
Pashmina WordPress theme is highlighted with bright pink colors and grid-formatted templates. It has been focused on different industries and can be used for many types of blogging sites.
The logo is located in the middle of the header and works perfectly with thumbnail imagery. It includes a Pinterest-style layout that engages more people.
This theme is mostly based on widgets for different sections. With few drag-and-drop options, you can add your preferred image slider on a widget. The social media button comes with feminine colors and with beautiful finishing.
You can change any color of the theme because it offers custom colors. For customer interaction, this theme includes threaded chat. It also offers a translation option and customizable columns.
Price: Free
Fashionista
The term "Fashion" is connected with femineity and the Fashionista WordPress theme is all about it. This feminine theme portraits fashion-related blogs and companies in a contemporary way. It works smoothly on different devices because of its responsiveness.
It includes attractive theme options to add your logo, different fonts, and modify the designs. Non-coders can work with the custom widgets and apply them effortlessly on the site. You can boost your branding scheme with the help of Google Fonts.
The image of the post and threaded comment section can increase your followers rapidly. Third-party plugins are not required to get the social icons because it comes along with social share buttons.
The black design on the white background gives it a splendid outlook because it grabs the focus. All this feature comes free with this theme and makes it worth a try.
Pricing: Free
Fashion Diva
Fashion Diva is another amazing WordPress feminine theme that you should try. This is a child theme of Blossom Fashion, which is a free WordPress theme. You can easily create a full of features website and represent a feminine feel.
Fashion Diva offers special features that can represent a fashion blog or a styling website. It can also be redesigned to highlight home decor or any business projects.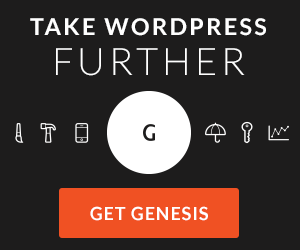 The most mentionable feature is the site speed. Users will get a friendly environment because of the smooth site speed. This mobile-friendly theme is fully speed optimized.
Besides, it has social media integration options, including the Instagram feed preview on the homepage. Also, it is compatible with Woocommere with various custom widgets.
We have talked this theme is totally free for use. But if you have enough budget and enhance your website design and features, you can buy the Blossom Fashion Pro theme.
Pricing: Free. Premium version costs only $49.
Sarada Lite
Sarada Lite is a versatile theme with a distinct design that perfectly suits fashion blogs, lifestyle blogs, fitness blogs, and more. It has a variety of attractive section layouts that make for an engaging homepage design. Combined with various widgets, Sarada Lite can help you design an interesting web surfing experience to keep visitors exploring.
This theme has a mobile-friendly design that ensures visitors can have the same significant experience on all screen sizes and device types. The theme also has speed optimization features that help give a seamless user experience. It comes fully stocked with SEO-friendly features, which help your website stay competitive in search engine rankings.
Personalization is a great advantage of this free theme. Sarada Lite offers you unlimited color options and 900+ Google Fonts to help you set your distinct style. It has a typography control option to set the exact look for your text elements. This theme is also compatible with Gutenberg, which gives you more options to customize your website.
You can monetize your website easily with this theme too. Set up an online store using WooCommerce or place ads at Google Adsense-optimized spots, which are carefully chosen to drive up the clicks and boost your ad revenue. You can also integrate your social media profiles with this theme and showcase your Instagram posts with an Instagram feed.
To get more features, you can use Sarada Pro theme for your dream fashion blog.
Pricing: Free. Premium version costs only $49.
Conclusion of Free Feminine Themes
There are many WordPress feminine themes out there to choose from. Our mentioned free feminine WordPress themes will provide you the best features for your website.
We hope that this information on the 10 best themes will help you create the best women-oriented website.