5 Best WooCommerce UPS Plugins (Compered): Best For Shipping Rates & Label Printing
Disclaimer: This blog is reader-supported. Some links are affiliate links. So we may earn an affiliate commission at no cost to you if you buy through a link in our posts.
In the world of eCommerce sites, product delivery and shipping are some of the most crucial aspects for a user. It can either make or break the entire user experience. Even if you have the most high-quality products and a vibrant-looking website, not having the most up-to-date shipping details on your website can be a bummer.
That is why eCommerce websites depend on WooCommerce UPS shipping plugins. These nifty little add-ons can radically upgrade the overall user experience in your website by displaying accurate delivery dates and shipping fees upfront.
In this article, we focus on the 5 best WooCommerce UPS shipping plugins that you can install on your website. Let's jump right in!
Read: Best WooCommerce Deals Of The Day Plugins (Reviewed)
What is WooCommerce USPS shipping?
WooCommerce is one of the best eCommerce website solutions out there. But to further enhance the user experience for your visitors, you can include the USPS shipping method within your product details.
USPS stands for United States Postal Services. The agency hosts its API from where you can retract the latest and most up-to-date information about shipping fees, delivery durations, and parcel rates – both local and international.
WooCommerce plugins allow you to display this information along with your predetermined discount calculations directly on your website. Based on whether you use the official USPS shipping or not, the charges may vary. But that can also be adjusted accordingly.
WooCommerce UPS Shipping Class
When dealing with a diverse array of products and a wide range of charging criteria, it can be utterly painful to properly process the shipping fees on your website. That is why WooCommerce offers a unique shipping class feature.
Shipping classes are a categorization option that helps to classify similar products into a specific class or group. This classification can be based on shipping rates as well. Shipping services like UPS offer predefined classes for product types to help you with this.
For example, you can assign flat rate shipping to several products that are adequately sourced and put them into the same class. You can then modify the class to reflect the average weight of the product and adjust the rate accordingly. You don't have to worry about modifying each product individually and thus save a lot of time.
UPS Shipping Plugin with Print Label
WooCommerce UPS shipping plugins can be further enhanced with features like print label. This feature comes in especially helpful when you are dealing with physical products instead of virtual goods.
A shipping label is essentially the identity of a product when you hand it over to shipping services, like UPS. It contains information such as the delivery destination, origin, shipping class, rate, nature of the product, and much other vital information regarding the product delivery. If you somehow fail to provide a proper shipping label or make an error in printing it, the product may even end up undelivered. This recedes user experience like nothing else.
The best WooCommerce UPS shipping plugin allows you to directly print the labels and include them with the product when it is ready for delivery. This is an automated process, and you don't have to worry about making errors or mistakenly forgetting to include the label.
You just have to properly adjust the settings of the plugin after you install it on your website, and you'll be good to go!
Best 5 WooCommerce UPS Shipping Plugins
UPS Shipping Method
This is the most widely popular WooCommerce UPS Shipping Plugin that's in use right now. The plugin features a real-time update of shipping rates directly extracted from the UPS website and API.
Allow customers to compare the most up-to-date pricing and enjoy weight-based discounts directly from the most reliable delivery service provides in the country. The plugin also converts all dimension measurements to local or imperial units for user convenience.
Key Features
Customizable shipping rates.
Diverse parcel packaging options.
Exclusive Pick-up facility from UPS.
Price: The plugin costs 79 USD for one year of updates and support on a single website.
Get Started With UPS Shipping Method
ELEX EasyPost Shipping & Label Printing
Combine the power of the three shipping giants – UPS, USPS, and FedEx – into one with this powerful plugin. The developers even host their very own premium API for extracting delivery information, so you don't have to rely on secondary websites.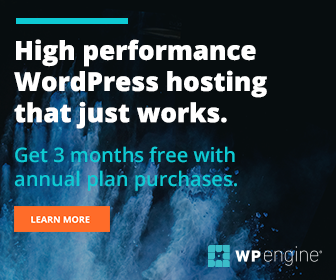 The live shipping rates and order tracking are quite obvious since it's a paid plugin. However, the print label feature is what they are most famous for and it's the only service where they charge you. You just pay by each label you print and you can avail all other features for free!
Key Features
Customizable packaging options.
Intuitive printing options for shipping labels.
Unique tracking code based on EasyPort API.
Price: The plugin costs 69 USD for one year of updates and support on a single website.
Get Started With ELEX EasyPost Shipping
WooCommerce UPS Shipping Plugin with Print Label
The best feature of this WooCommerce UPS Shipping plugin is the option to automatically print labels for free. This is a feature that most free plugin variants don't offer.
But that doesn't mean that the plugin lacks in other departments. You can display real-time shipping fees based on customer location, parcel size, and delivery urgency. There is also the option to display user-specific negotiated prices.
Key Features
Package Tracking option for customers.
Unique barcode and tracking number generated for each print label.
Print Label customization.
Price: The free version has all the basic features. The premium version costs 69 USD for a single-site license along with one year of support and updates.
Get Started With Woo UPS Shipping Plugin with Print Label
WooCommerce UPS Shipping Pro
If you're a fan of simplicity and elegance for your WooCommerce website, this is the plugin you're looking for. Just integrate the UPS API onto your website with their one-click integration feature and that's it!
The plugin will automatically update shipping fees on your website based on the information it retracts from the API. Furthermore, negotiated rates and fallback rates can also be enabled for extended support.
Key Features
Options to add Declared Package values.
Unique shipping fee calculation by weight only, and not dimensions.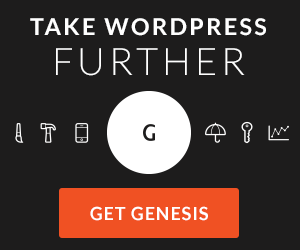 Price: The paid plugin costs 69 USD for a single-site license along with one year of support and updates.
Get Started With Woo UPS Shipping Pro
WooCommerce UPS Shipping – Live Rates and Access Points
User-friendliness is the name of the game with this plugin. Put the most portion of shipping control on the hands of the user if you have this plugin installed on your WooCommerce website.
Customers can easily choose between numerous UPS shipping options and choose one that suits them best, instead of you determining the shipping price for them. As a prime feature, the plugin also allows users to select the nearest access point delivery option and reduce the overall shipping price.
Key Features
Access all features of UPS easily.
Include Shipping insurance for customer safety.
Intuitive Failback cost calculation in case the UPS API is non-responsive.
Price: The free version has all the basic features. The premium version costs 59 USD for a single-site license.
Get Started With WooCommerce UPS Shipping
Best WooCommerce UPS Plugins: Conclusion
WooCommerce can be one of the best platforms for hosting your eCommerce website. However, the user experience can become utterly bland if you don't have the proper shipping information.
That is why it's a great idea to include any one of the WooCommerce UPS shipping plugins to your website. This will retain the customer base for your website and significantly reduce the rates or cart abandonment. We hope our list will help you make an informed choice.