8 Best WordPress Invoice Plugins Compared (2021)
Disclaimer: This blog is reader-supported. Some links are affiliate links. So we may earn an affiliate commission at no cost to you if you buy through a link in our posts.
We want to simplify our every work all the time. The invoicing system assists to make the business more trustworthy to customers. With that in mind, if you're looking for the best WordPress invoice plugin, you've come to the right place.
Whether you are an e-commerce store owner, a freelancer, or a businessperson, your client must need an invoice from you. For this, you should use an exclusive invoicing system that can generate invoices smoothly and manage all required documents related to invoices automatically.
WordPress plugins are a 3rd party add-ons that you can install on your WordPress website to enhance extra functions. WP invoice plugins make your task easier to generate online invoices and provide them to clients and customers at the right time.
Here our post about the best WordPress invoice plugin will help you find out the perfect invoice plugins that you can use with WooCommerce store.
Read: Best Woocommerce Table Rate Shipping Plugins Review (Free + Pro)
What Features You Should Consider Choosing a WordPress Invoice Plugin
There are several free WP invoice plugins available in the WordPress plugins directory. Sometimes choosing a good functional invoice plugin can be difficult for a beginner or someone who never used it before. Below are some features that you should consider choosing a good invoice plugin.
---
» Manual & automatic invoice – It must need to create and send invoices to your clients regularly. For this, you may go with an automatic invoicing system. Other than you can try the manual process.
---
» Pre-built invoice templates – Some WordPress plugins offer pre-design templates and allow customizing their existing layouts and designs. With the pre-built templates, you can make many invoices within a short time and deliver them to your client quickly.
---
» Payment System: This considerable feature does not exist in some invoice plugins. The payment option of an invoicing plugin allows you to collect online payments, partial payments from customers.
---
» Import & Export – Using the import & export feature, you can store and export your existing invoices to other places. Read Woocommece import and export plugins.
---
Why Should You Use a WordPress Invoice Plugin?
Why you need an invoice for your WooCommece business? Yes, you need to create invoices for legal documentation between businesses and clients. Another thing, Invoices help a business track sales and manage finance.
Woocommece invoice plugins have been developed with various features. With the help of these features, your invoice creating tasks will be much easier than manual. An Invoice plugin can make multiple invoices at a time, which reduces development costs and distribution time.
Most of the premium plugins offer an online payment collection feature, taxation systems, export, and storage systems to add further benefit.
Now let's get started to know top WordPress invoice plugins
8 Best WordPress Invoice Plugins Review In 2021
Now we know a WordPress invoice plugin is the best solution to create and send custom invoices to customers or clients. We have listed some best WordPress invoice plugin names below.
The Sliced invoice plugin is good to fulfill online invoice related all demands. The invoice plugin offers to use both a free and paid version for users. The paid version includes extra functionality. Plus, you can design WordPress invoice structures applying your styles & designs.
The sliced invoice comes with many customizations such as tax settings, logo options, business descriptions, and more. Also, customers have the option to make online payments.
This plugin also provides monthly invoice reports, even yearly. Overall, they pack it with features and flexible in your websites.
---
» Pricing: The plugin cost is $15 for one website and $35 for unlimited websites.
---
Sprout invoices: plugin comes with outstanding features, which are available in both free and paid versions. You can create suitable invoice templates according to your need, and it works with many payment gateways, such as PayPal, Stripe, 2checkout, and many more. It also allows your client to pay via check.
Through sprout invoices, you can customize your invoices using its excellent dashboard interface. You can also deal with any region of clients because it supports different languages and currencies.
The pro version of sprout invoices allows you to recurring invoices and payments. If you need extra features, go for the pro version.
---
» Pricing: It costs $59 per year. The most expensive version costs $449/year.
---
WooCommerce PDF Invoice plugin automatically creates PDF invoices and send them to your clients as well. You can create and customize your invoice templates with just simple setup options.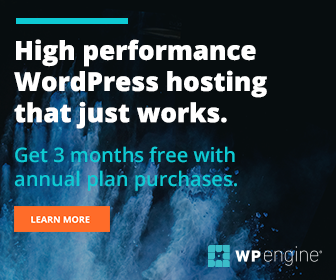 Besides, you can download or print invoices and packing slips from the WooCommerce order admin area.
Another prominent feature is sequential invoice numbers with custom formatting. It supports different languages, so you no need to bother about the customer's regions.
The premium version offers you extra features, such as auto-backup invoices, automatic reminders, auto print orders, send credit notes, and bulk generation of invoices.
---
» Pricing: The basic version is free, but the premium version cost $79 per year.
---
An effective tool to generate and manage invoices automatically. YITH invoice simplifies the creation and management of WordPress invoices. You can customize your invoice templates and give them a professional look with the help of the YITH invoice.
Another benefit of this invoice plugin is your customer can directly download invoices from my account page. Also, another significant feature is sequential invoice numbers with custom formatting.
---
» Pricing: The premium version of the YITH invoice costs $79 per site. The premium version comes with an offer that includes 6-site bundles that cost $129 and a 30-sites package that costs $189.
---
If you are looking for a pretty simple and light-weight plugin, WP-invoice is the perfect option for you. For sending invoices and processing payments, it's a splendid solution.
The free version of WP-invoicing helps you to create both quotes and invoices. This plugin comes with custom tax rates, email notifications, and sends quicker invoices to customers' mail inbox. The additional feature is recurring invoices and payment through PayPal, WorldPay for free.
---
» Pricing: The pro-version provides premium support, it starts at $19, and with a membership that costs $49/year. The pro version users can access all payment gateways like Stripe, PayPal Pro, Pay first, Sage Pay, and 2Checkout.
---
WP-Invoice is another popular WordPress invoicing plugin. It enables you to create simple invoices directly from your WordPress dashboard. The Invoicing software lets you track all information about your customers and related payment.
Its key features include a partial-payment collection with pre-defund minimums, customize invoice templates, discount line items, and more. With this software, you can easily export and import your invoices.
The additional feature is recurring invoices for free. It integrates with many payment gateways to ease your online payment process.
---
» Pricing: WP-invoice is completely free, they don't charge any payment to use them. Just download it and use it.
---
With WooCommerce PDF Builder you can easily create customized invoices, packing slips, credit notes, and much more. This can help you create any type of PDF invoice using a simple drag and draw feature.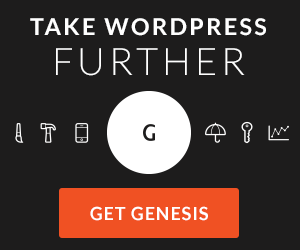 Once you generate the PDF, you can download it and send it to your clients through WooCommerce email.
Tons of fields are available so you can customize dates, invoice numbers, and billing addresses. You can also customize the invoice table with different colors and font sizes, add a picture or logo.
---
» Pricing: Totally free of cost.
---
FreshBooks offers an intuitive & attractive double-entry accounting experience that meets the needs of a small business and a freelancer. The plugin allows you to create more professional invoices quickly. You can easily customize the invoices with your business logo and information.
In this plugin, you can add your work hours and expenses, so you can understand the breakdown of the payment.
Besides, its reminder function sends a reminder to your customer about overdue payments. The additional feature is it can track your customer's and inventory records.
---
» Pricing: FreshBooks' client portal/invoice plugin cost only $25/year with 6 months of customer support.
---
Conclusion
WordPress invoice plugin is a quick way of making your task more informative. It's the easiest way to create and send an invoice automatically to your clients with accurate and more communicative content.
Most of them offer similar features, but the key features create them unique. You should go for one that is suitable for you & with your clients in a better manner.
But note that before using you should grasp knowledge about the best WordPress invoice plugin that provides you the best support.