10 Best WordPress Security Plugins For 2021 (Compared)
Disclaimer: This blog is reader-supported. Some links are affiliate links. So we may earn an affiliate commission at no cost to you if you buy through a link in our posts.
Let's start with a story. Imagine that you have a jewelry shop. It's full of gold, diamond, and costly stones. You keep them in a vault. But there is no such locking system, neither at the vault nor the shutter of the shop. What will happen?
Maybe your mind is assuring that nothing will happen, is it true? Everybody should give proper security to their assets.
Now think about your website. Your website costs you a significant amount of money through several terms and services like hosting, themes, plugins, and website development, etc.
There is no such website that is 100% hack-proof. So, your website is also in extreme danger. WordPress is one of the most popular contents publishing platforms. This noticeable popularity brings the hacker's interest on the site that uses WordPress.
Read: Is WordPress Secure? Read Our Resource-Based Answer.
So, in this article, I will look forward to WordPress security issues to keep our website safe.
Best WordPress Security Plugins Comparison
Why Use a WordPress Security Plugin?
Your internet business is at risk for a lack of securities and improvements. Your website contains your data, user's information, money, and so many valuable things.
Cybercriminals break into your website and collect what they need or crash your website's system without having to leave their couch.
Near to 90 thousand websites get hacked every day, and 83% of users are using WordPress. Through third-party WordPress plugins and themes are the most prevalent factors for hacking WordPress-powered websites. But some elements can also be used to prevent hacking.
The elements are…
Plugin security.
WordPress Theme security.
Hosting and FTP vulnerabilities.
Users permissions.
Peak weak passwords on both the website and computer.
WordPress Security Plugins Provide Securities Through Three Categories.
» Security hardening helps you to secure your login page with some tactics as Limiting login attempts, enforcing strong passwords, Two-factor authorization, changing WordPress longing URL, adding a CAPTCHA, and more.
Security hardening tactics include monitoring website's core files to detect if anything has changed, disable WordPress features like XML-RPC, Stopping user enumeration, etc. You can read a guide on how to keep secure a WordPress site?
» A firewall is another security level that sits between your website and its visitors. Users can use your website facing no problems. But if the firewall detects any malicious activity via IP address, it will block the user or visitor before it can cause any problems. Firewalls keep your website safe from cybercriminal's vulnerabilities.
» Malware Scanning is the most popular and practical part of WordPress security & malware removal and scanning. It works like a running scanner on your computer. This tool will scan your website in search of malicious code and return a report on anything it finds.
A malware scanner identifies malware relates to "malware signatures." But it can't detect any hidden malware on your server.
So, for the best level of security, you need to use a malware scanner that scans all the files on your server.
You need to protect your website with the best security plugins. Here is a detailed list that can help you make your decisions before purchasing.
Top 10 WordPress Security Plugins In 2021
Many security plugins are available in the market today. You have to pay before using it. But if you need a test drive before getting paid or need a free security service for your WordPress blog, you can choose the Sucuri security plugin.
This plugin offers you a free version with file integrity monitoring, blacklist monitoring, security notifications, and security hardening.
The premium package of Sucuri comes with customer service channels, firewalls, and more frequent scans. You need to pay $19.98 per month for the Sucuri firewall and $199.99 per year for the entire Sucuri platform.
Features:
Auto cleans up if it gets malware.
Effective malware scanning.
Monitor every change that happens on your site, including file changes, logins, failed login attempts.
Reduce server loading time and improve the site's performance.
Protection against SQL Injections, XSS.
Get started with Sucuri today.
WordFence comes with a powerful malware scanner, exploit detection, and threat assessment features costing no single penny. The plugin automatically scans your site several times a day for common threats.
You can also launch a full scan whenever you want. WordFence also offers a built-in firewall. This firewall runs just before loading WordPress. This thing makes WordFence a little less effective than a DNS-level firewall.
Features:
Monitor visits, hack attempts, including their origin, IP address, time of the day, and time spent.
Free to use for many websites.
Protection against brute force attacks.
Provide some unique tools like cell phone sign-in and password auditing.
Well-customized firewall suite includes country blocking, manual blocking, real-time threat defense, and brute force protection.
Force to use a strong password for an upgraded protection layer.
Read guide about: How To Enable WordPress Two Factor Authentication Using Wordfence
Get started with WordFence today.
Malcare is another most affordable WordPress Security plugins in the market. It develops after doing detailed research on over 24 million WordPress sites. It is a complete WordPress security solution.
Malcare offers layered protection, sophisticated and hidden malware as fast for your website's protection from getting blacklisted by Google.
For using their security service, you need to pay $99 per year. But if Malcare is unable to remove malware from your sites, then it gives you three time's money back.
Features:
Keep away from unauthorized personnel for getting access to your website.
Provide unlimited scans for continuous monetization to prevent malware.
Make regular backups on a real-time basis up to 365 days of access.
Provide easy navigation for update plugins, themes, and WordPress core.
Offers white-labeling and client reporting options if you manage websites for others.
The free version is enough for basic WordPress security, but you can keep WordPress more secure using its pro version.
Get started with Malcare today.
All in one WordPress Security and Firewall is another free security plugin. It has a user-friendly interface and a powerful firewall that is popular among users. This plugin is for the small business website's security purpose.
It will improve your website security by adding a firewall that prevents malicious scripts that can able to change your WordPress code automatically.
Its security hindering force users to give a robust and unique password for extra protection to cybercriminals.
Through malware scanners, this plugin scans your WordPress website for several vulnerabilities. After scanning it assist you in implementing changes to add more security.
Moreover, its grading system measures your site's security level, and it continuously keeps monitoring for a better score.
Features:
Login lockdowns on attempts a specific number of failed attempts.
Provide security into basic, intermediate, and advanced categories.
IP address filtering to prevent specific users and locations.
User account monetization.
Security notification while something wrong happens.
Offer manual blacklist for block suspicious IP addresses.
Get started with All In One Security And Firewall today.
This security plugin develops from the known WordPress themes and plugin developer "iThemes". It is a WordPress-friendly security plugin that gives users over 30 ways to protect their WordPress website.
This security plugin provides daily backup with their plugin "BackupBuddy". You can operate it efficiently from its dashboard and can defend your site from automated attacks and common security vulnerabilities.
If you want more security service from this plugin, you have to use its premium version, which is good for WordPress site protection. iThemes pro solution costs $80 per year for a single site.
Features:
Scheduled WordPress backups.
Offer 404 detection and plugin scans.
Two-factor authorization provides an extra security layer.
Sends emergency email alerts to notify you of any recent changes that occur.
Login attempts preserved.
Force users to build an inaccessible password.
Get started with iThemes Security Pro
BulletProof is one of the newest plugins that arrives in the market. For this reason, it's not popular like other plugins, but you can consider it as a top choice for your website.
In the last seven years of launching, none of the sites that installed this security plugin has hacked. It's so easy to install and running in just a few clicks. This plugin gives you access to security logs, monitoring, malware scans, database restoration, and backups.
Bulletproof security plugin offers maintenance mode. This mode will keep your website secure while your website is under maintenance. And the wondering information is that this security solution is free. You don't need to pay any money at any stage of using this solution.
Features:
One-click installation.
Login protection through restricted attempts.
Keep database backups.
Notify through email when a user locked out for failed login attempts.
To prevent unauthorized users from using antispam, anti-hacking tools.
The more features are available in the premium version starting from $69.
Get started with BulletProof Security today.
Google is an unbeatable name on the internet. Google brings a security plugin "Google Authenticator" for helping you to keep your website risk-free.
It adds Two-step verification; the first step usually signs in through username and password only and the second is done for every new device with voice call, text, or mobile app.
This second verification method is required once for any new device. Google plugin is also supporting USB ported security keys. For using Google Authenticator, you need not pay any money. It's a free, easily accessible, secured Authentication solution. But it is not good for advanced WordPress security.
Features:
Adds an extra security layer to your every login.
Moderate for easy-to-use with a simple interface look.
Offer shortcodes on custom login pages.
Block bad bots from entering as a visitor.
Includes CAPTCHA and simple security questions for preventing robotic login.
Deployable for entire User-Base in minutes.
Get started with Google Authenticator today.
SecuPress is one of the growing security plugins nowadays. This solution offers its securities through both free and premium versions. It has a great UI and easy-to-use interface, which increases its popularity.
After purchasing its premium version, you will get access to the PHP malware scan feature, country blocking, task scheduling, and much more.
It costs $59.99 per year for a single site. The cost will reduce when the security plugin used on many websites. No other hidden charges will appear here.
Features:
Protect login from brute force attacks.
Option to hide login page, WordPress, and WooCommerce version.
Antispam, anti-hacker features.
Two-factor authentication for login security.
Backup files and data continuously.
PHP malware scan provides extra security.
Provide a report in a PDF file.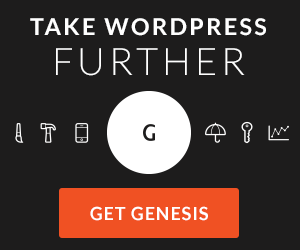 Get started with SecuPress today.
Astra web security plugin has an easily accessible interface, there has also a one-click malware removal option. So no need to wait for cleaning up your site, just click the "Clean Malware" button, and your website will be out of malware in the background.
You can enable basic protection features if you use its free version. But the premium version of Astra web security provides you more features for complete WordPress security protection.
The pricing of this security solution starting from $24 per month for the pro plan and $45 per month for the advanced plan and $149 per month respectively for the Business plan.
If you need securities for small websites or WordPress blogs, then you can get through the essential pack. Otherwise, for a more significant project, the business plan is affordable.
Features:
Navigation option on the dashboard.
Block specific country and locations.
Lots of security tools.
WebApp firewall.
Scan uploads to prevent malicious files.
Get started with Astra Web Security today.
WebARX's Advanced Web Application Firewall Engine is mostly known to users. Firewall updates automatically to stop theme vulnerabilities, and it can install in a minute.
With WebEx, you can prevent malware infections, block malicious bots and hacking attempts, and protect the website from brute force attacks.
This solution has a free version to use. But its premium version is full of unlimited scans, security tools, and much more. The premium version costs $14.99 per month.
Features:
Up-time, SSL monetization.
Provide security reports in PDF.
24/7 security monitoring.
GDPR Cookies and Privacy Policy included.
Keep information up-to-date to avoid any type of vulnerabilities.
Get started with WebARX today.
Which WordPress Security Plugin Is The Best?
The above-listed plugins are our best WordPress security plugins, which all I have tested. Now you can choose one for your website.
If you ask me, I will highly recommend you to choose iTheme Security. You can also use the WordFence security plugin for the starting. These are the proper solution for a new website by ensuring suitable securities.
If you don't take the right decision, which should you choose, you can read our best comparison on iThemes Security Vs WordFence.
In this article, you have learned about the best security plugins for WordPress Websites. I hope you will take the right decision now.