12 Best WordPress Theme Sites In 2021 [Buy SEO Optimized Themes]
Disclaimer: This blog is reader-supported. Some links are affiliate links. So we may earn an affiliate commission at no cost to you if you buy through a link in our posts.
Do you need a new WordPress theme? Maybe you're just starting out and finding the best WordPress theme for your site. Or maybe you've been blogging for years but are looking for a theme that is more user-friendly and responsive.
Read: Best WordPress Themes For Blogs (Reviewed)
Many people use WordPress because of its user-friendly interface & flexibility. For engaging more audiences to your website, you need to install/use a suitable and responsive theme on your site.
You can find a lot of WordPress free and premium theme stores on the internet. But while buying a theme for your WordPress site, you should choose one that can fulfill your needs.
However, No matter what your needs (free or premium), here is the collection of top-rated WordPress theme stores where you will find high-quality WordPress themes, even plugins.
Top Rated Best WordPress Theme Sites to Buy & Free Download
From the year 2010, StudioPress offers a large number of WordPress themes that are more secure, mobile-friendly, & easy to customize. Most professional bloggers & website owners are using the StudipPress theme for their sites because of its responsive design & SEO optimization.
There are some best-selling WordPress themes available in the StudioPress library such as Genesis Framework, Authority Pro, Eleven-40 pro, Digital Pro, Jessica, Genesis Pro, etc. You can buy one of them to build your WordPress website.
We want to recommend you to buy the Genesis Framework with its child theme from StudioPress. It is the best and well-known theme for first loading speed.
You can read: How to Install Genesis Theme on WordPress? Beginner's Guide
As a part of the Envato Market, Themeforest is a place where you can find various HTML products and WordPress themes for multiple websites. Themeforest has a huge collection of WordPress themes that have super fast running speed with many attractive features.
You can discover a specific theme that is more suitable for your business. From this aspect, you can buy some best WordPress selling themes like Avada, Jupiter, BeTheme, Enfold, etc. These themes are the best for their good SEO perfection and amazing extra features.
Besides, Avada is the best-selling WordPress theme in Themeforest. If you have a business that creates good content to help other people, you can use it.
Templatemonster is an online marketplace for WordPress themes and plugins including Shopify themes. It has over 17000 themes and 7000+ plugins on its website at the time of this writing. All are available to purchase with just a few clicks.
Templatemonster offers both free and paid items in a unified catalog, which makes it easy to find what you want without having to search through different stores/sites.
The free themes are usually limited in customization options, but for a quick and easy start, you can download a free theme from their marketplace.
One cool feature I noticed is the compatibility with many e-commerce plugins including WooCommerce, Shopify (online store), etc. The theme author provides customer support via a well-documented contact form and email address.
Their customer service is really helpful. They responded to all your questions in less than 12 hours with detailed answers!
The paid themes come in a variety of price ranges and options, so you are sure to find one that fits your budget. The paid items are a bit pricey, with themes typically costing at least $75 while plugins can be as high as $150. The prices for the products vary depending on what type of theme or plugin you're looking for.
Get Templatemonster 5% discount! use code: WPBASICPRO
WordPress themes are a great way to give your website or blog that extra something it needs, and Themeisle makes this process easy.
Themeisle is a theme store where you can purchase premium WordPress themes. Their themes are responsive and search-engine-optimized to ensure that your blog or website looks great on any device. Themeisle team offers both free and premium themes for you to choose from.
Currently, they offer to purchase two popular premium themes one is Neve another is Hestia. Both themes are responsive and aimed at bloggers.
Neve is a minimalistic theme with vertical scrolling, which allows for easy reading on any device. Hestia is a more traditional blog-style theme that has six different layout styles to choose from.
Themeisle also offers a number of free themes, which are still quite good. You can use these free themes to experiment with different design styles to see which one is best for your blog.
Themes range from $69 to $199, depending on the features and complexity of each individual design and installation limit. All themes come with a full user guide, which will help you get up and running.
Launched in February 2017, HappyThemes is the fast-growing marketplace for selling their responsive and stylish themes at a cheap rate. They provide premium support for basic and lifetime membership at a low price.
If you create your website for an online portfolio, you can choose the best theme from HappyThemes. It gives you a money-back guarantee, and you can use a free version of all of their items.
But you will need to buy a premium version if you need some extra features to develop your website. MakeMoney, Starter, VideoNow are the popular themes in this store that you can buy.
HappyThemes 50% OFF, USE CODE: 'SAVE50' [Get discount]
If you search ONLINE for an easy-to-use free theme for your website, MyThemeShop is the right choice for you. For the variety of customers, MyThemeShop offers its themes into four categories:
Business
Magazine
E-commerce
Blog
Once you buy a theme from the MyThemeShop store, you can use that on many websites (Although it will depend on the package plan).
Also, it has a lot of features like one-click installation, easy to set up, search engine optimization ready that you may like. Schema is one of the best-selling WordPress themes of Mythemeshop store. All themes are code optimized and fast loading with any WordPress hosting.
There are more fantastic WordPress themes you can discover from this store. AD-sense, Best, OnePage are some of the best-selling WordPress themes in MyThemeShop.
It does not matter if you are an expert or not. Elegant Themes can provide you the best WordPress theme as per your expectation. You can buy any of their items at $89 a year.
Elegant Themes are mainly well-known for their Divi theme and Divi builder which are the top-selling WordPress theme and builder for their many unique features.
For maintaining the quality of their themes, now Elegant Themes offers just two premium versions of themes, Divi and Extra. They also provide you with a money-back guarantee to ensure customer satisfaction as well.
You can also read our other guides about the Divi.
Themify is one of the most popular places to buy WordPress themes & PLUGINS. No matter if you have a food blog, an online store, or a portfolio site, Themify will help you to find your right WordPress theme.
Compared with other marketplaces, there are a limited number of themes you can find in the Themify store.
Ultra is Themify's all-rounder theme that is perfect for building any website in any niche. There are some other themes like Shoppe, Landing, Split are the most popular themes you can find on the Themify store.
Get Themify 20% discount! Use code: WPBASICPRO
GeneratePress is a place where you can find an excellent theme with a relaible price rate and a lot of customer supports. There are many essential features available in GeneratePress which have good quality site templates and many unique features.
You can also buy a premium version of the theme which values your money. The pro version will provide optimized performance and fast page load. If you are serious about the quality and the service, you can buy or try free.
Read our other guides about GeneratePress
Astra is a popular free WordPress theme store by Brainstorm Force. With this stater theme, you can build any business or personal website using any page builder specially Elementor or Divi. You can also purchase its premium version, "Astra Pro," to add many extra features to your site.
It is free to install and load in a half-second. It has an easy customization option and a beautiful Google fonts library. There are 35 designs you can use in the free version.
In Astra Pro, there are about 70 designs whose standards are very high. If you have a WordPress website, you can use it for an excellent custom design. You can freely design your entire site with its Ultimate addons for the Gutenberg plugin.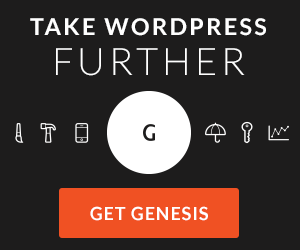 If you're looking for elegant themes for blogs, businesses, and consultancies, then choose a theme from Blossom Themes store. You can find a collection of feature-packed themes covering all the bases while having unique and elegant designs that can immediately set you apart from the competition.
You can purchase their premium themes at a reasonable price for all the functionalities you get with them. They also offer an extensive collection of free themes with the same level of elegance that defines their premium themes. You also get regular updates and timely support from their team, which is their most praised feature in most customer reviews.
Blossom Themes are designed with carefully researched elements to help you reach your aims faster. All of their themes are super engaging and offer monetization options and lead-generation with niche-specific features in each theme.
In today's, fast-growing, and competitive world, WordPress has become the easiest, simplest, and one of the most popular ways of creating websites. Personal blogs, e-commerce stores, small or huge business corporations, online courses, portfolio showcasing to anything one can dream of, it all starts with a professional website.
If you are confused and looking for the best platform for themes and plugins for your WordPress website; then 'Rara Themes' is at your rescue.
Building stylish and stunning websites has always been easier with Rara Themes. From small personal blogs to large corporations, Rara themes stand out and look great on any device.
Rara Themes are highly mobile responsive and this works as an important element in Google ranking. These themes are easy to customize, easy to manage, safe, and secure.
With Rara themes, one can set up a website quickly and effortlessly without any knowledge of coding or programming. All themes are SEO friendly and flexible enough to expand with the growth and requirements.
Skilled, energetic, and expert team gives the best support to each of their clients and maintain seamless interactions. If you desire a professional, standard, and stylish WordPress website, get started with 'Rara Themes'.
Final Words
While purchasing a theme for your website from any of ABOVE theme stores, we strongly recommend you watch the demo before purchasing. After viewing the live demo of a theme, you can understand whether the theme is suitable for your website or not.
we hope this article will help you to find the best WordPress theme from the best WordPress theme sites/stores.