If you are a WordPress user, probably you know about StudioPress, which is popular for the Genesis framework. Genesis framework is an optimized premium WordPress theme framework that is used with its child theme. You cannot customize it more, although it is a popular theme framework. That's why design palette pro is a complete solution for customizing any child theme of Genesis.
In this post, I will share a design palette pro review and how design palette pro can help you customize or design a child theme of Genesis framework. So let's start.
What is Genesis Design Palette Pro
I have already talked that design palette pro is a premium WordPress plugin that is only used for designing any child theme of Genesis framework or StudioPress theme.
Design Palette Pro is developed by Reaktiv Studios, which is a custom WordPress products developed company. With this plugin, you do not want to write any single code for designing or customizing a theme. It allows designing a genesis website within a short time using easy settings and options.
Benefits of Design Palette Pro
There are lots of benefits of this plugin. Some benefits are given below.
Layout Previews: You can see a live preview of each part of a site or entire site while designing or customizing using its live preview feature, which you will get right sidebar of the plugin dashboard. This feature allows you to monitor how each design looks on different devices like a desktop, tablet, or mobile. Using this feature, you will be able to design or develop the best version of your WordPress genesis website.
Secure Customization: Design palette pro will not add any code to your existing child theme. It auto-generates a custom CSS file to save all customized codes to its own CSS file. So that you will not lose any data while designing.
Free Extension: This is another advantage of the Design Palette Pro plugin. It has several free extensions that are used to design a genesis theme more professionally. Currently, it supports Google Web Fonts, Freestyle CSS, Entry Content Style, CSS Export, Genesis eNews Widget.
Dedicated Support: Somehow if you need any customization that is more difficult using this plugin, you can take help from the support center. The support team is always ready to help you the best. So you can easily and undoubtedly design your genesis child theme with this premium genesis WP theme customizer plugin.
Pros & Cons of Design Palette Pro
Pros
Easy to use
Huge customizing options like a page builder
Compatible with all popular plugins
It doesn't case of slow site loading
Fast customer support
Good for customizing every part of the theme.
Cons
Not option for customizing Genesis site layouts
Design Palette Pro Pricing Plans
Design Palette Pro gives you a power of customizing and designing your site as low as $49 per year. If this pricing plan does not suit you, you can upgrade to another plan.
Basically, it has three pricing plans. The basic plan costs only $49, which is for a single site and suitable for bloggers. Plus plan costs only $89 for small business owners and can use up to 5 sites whereas the Deluxe plan costs $199 includes exclusive design palettes for big growing businesses and you can use this plan for up to 50 sites. The license of all plans is for a year of updates and customer support.
How to Customize Genesis Theme Using Design Palette Pro
There are no alternative plugins of Design Palette Pro. You can give a professional look on your website which can be any site like a blog, e-commerce, company, etc.
Installation of Genesis Design Palette Pro
Installation of this plugin on a WordPress site is like other plugins. But remember, you cannot install this without a genesis framework, even any genesis child theme. So before activating this plugin, you must install and activate both the Genesis framework and its child theme.
Read: How to Create Child Theme For Any WordPress Theme [Beginner's Guide]
So first go to the StudioPress site, then purchase Genesis framework and a child theme, then download the framework and theme's file from StudioPress dashboard. Next, install and activate both.
If you already installed the genesis framework and a child theme on your site, then you do not need to purchase again.
Now go to the Design Palette Pro and buy a plan according to your need. Download the source zip file after purchasing, then install and activate it on your WordPress site.
Now is time to design your Genesis website.
Start Customizing with Genesis Palette Makeup
This is the global option of the design palette pro. The option includes general settings of the entire site's body. Although, these settings can be applied through your site customizer. But if you need to change any individual part, you can do that directly from this setting. Here you can change only the color and the typography of your theme, but this option cannot allow you to modify or add the site icon.
Not only General site styles, but you can also get huge options to design your site. The plugin allows you to design every part of the Genesis child theme. You can customize your theme's body, header area, navigation, homepage, content area, comment, sidebar, footer widgets, footer area, and more.
Besides, it has a tool option, which is for previewing specific URLs using the live preview panel. So if you need to preview an exact URL/page of your site while customizing, simply enter a URL on the preview box and click on the 'Reload preview' button.
Also, using this feature, you can easily reset the existing settings to the default.
Make Genesis Theme Design Easy With One Click Option
Design Palette Pro has a power tool option, which is located on the right sidebar of the design palette pro dashboard. With this panel board, you can change size of the live preview screen. It allows you to see live previews on three devices that are mobile, tablet, or desktop. Also, it allows a full-screen view while designing. Your work will be easier to reset zoom, save settings, refresh preview frame, and more using this panel.
Genesis Palette Pro Setting
The setting option allows you to enable a theme's customizer option, although this feature is beta. If you enable this customizer option, the default design tab will be disabled and the design control of the plugin will be added to the theme customizer option which is located under the Appearance menu.
Along with the setting option, you are able to control your site design using more options.
Utilities: Design palette allows you to import and export data through a JSON file, which means you can export and import a design from one site to another site.
Fonts: By default, you cannot change or add a font family of Genesis theme, but this plugin allows adding fonts to your site. It has a huge font collection, so you can use what you want to add.
License: You must activate the site license to get regular updates.
Genesis Palette Pro Extensions
It has free extensions to enhance designing and theme customizing features. Currently, it offers five free extensions. You can activate these from your WordPress plugin section.
Currently free extensions are:
eNews Widget
Entry Content Style
Export CSS
Freeform Style
Google Web Fonts
Note that all extensions are additional.
Support & Documentation
As it is a premium plugin, so you will get extensive customer support. They provide you support every Monday to Friday 9 am–5 pm EST. So if you need help related to design or customization using Design Palette Pro, you have to submit a support ticket with details using their support form.
They are happy to help with only:
Questions or support issues related to Design Palette Pro
Feature requests
Setting up Design Palette Pro.
Using Design Palette Pro.
Troubleshooting bugs
Design Palette Pro Free Download
You cannot download it free, but Reaktiv Studios offers its free extension. You can install and activate these free addons directly from the WordPress plugin directory. But remember that addons will not work until you activate the design palette pro license on your site.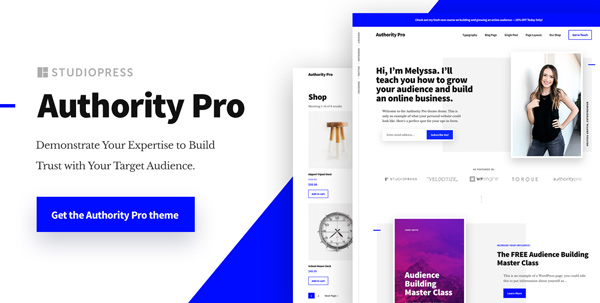 Design Palette Pro Review: Conclusion
Using the design palette pro plugin, you cannot modify or change the layout of the Genesis theme that means it allows only for modifying CSS, fonts, margins, padding, effects, and more CSS-related settings which you can apply to each part of a site.
If you are already a user of Genesis and want to give a professional look to your Genesis theme, you can use design palette pro. Otherwise, you can go with GeneratePress or Astra WordPress themes that have all features even more than Design Palette Pro.