Difference Between B2B And B2C Marketing (Analysis With Examples)
Disclaimer: This blog is reader-supported. Some links are affiliate links. So we may earn an affiliate commission at no cost to you if you buy through a link in our posts.
If you have ideas about business and business marketing then you must know what B2B and B2C marketing stand for. And if not, then this article is for you as I will be talking about B2B and B2C marketing and the differences between these two.
The full form of B2B is business to business and B2C is business to consumer. As marketing communication is very important for organizations and companies, B2B and B2C marketing help a lot in making communication easy. If you place a positive impact on these two, you can easily make a profit in the long run.
What Is B2B Marketing?
B2B (Business to Business) marketing is where businesses promote their products or services to other businesses without any middle agent or any third party.
To be more specific it is conducted for companies rather than a company and individual customers.
B2B is common in typical supply chains where companies buy products or raw materials for use in their manufacturing process.
Besides, companies can connect through social media, or contact in various ways. Those who do B2B marketing allow businesses to search for products or services.
Business 2 business marketing helps to grow a relationship between two or more companies through their marketing techniques.
Mobile, automobile companies, retail companies do B2B marketing for appealing groups to buy their products or sometimes to make a partnership.
B2B marketing is the backbone of automobile industries as many auto manufacturers purchase a huge amount of parts and are involved in a partnership that benefits both groups.
Alibaba, Amazon, Drift, Walmart use social media and other channels for marketing and attracts other companies but they are very target-oriented.
So, they actually know where should marketing for promoting their products or business to attract target oriented companies.
Some advantages of B2B marketing are extremely target-oriented It Increases brand value, and creates opportunities for making business strategy with other businesses.
What Is B2C Marketing?
B2C (Business to consumer) marketing is where businesses or companies promote their products or services directly to their end-users.
In the 1990s B2C marketing started to become popular when an online retailer started to sell his products directly to his customers through the internet.
In B2C marketing a company must know about its customers and about their needs. Knowing about everything they should make a proper marketing strategy that can attract consumers easily.
B2C marketing must maintain a very good relationship with their customers. Their customer satisfaction is everything in their business.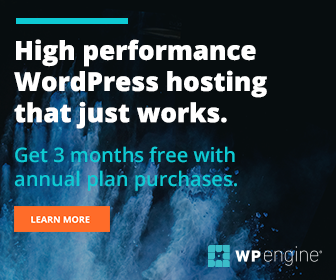 If any business or company sets a positive impact on the customers, it can make them loyal customers for a long time.
Shopping malls, restaurants, services from doctors, super shops, etc are business to consumer marketing. Companies or businesses use television and social media as their primary marketing method to reach out to their consumers.
Advantages of B2C marketing grabs unlimited customer attractions and creates brand awareness & value.
Core Difference Of B2B And B2C Marketing
B2B and B2C have many things that make these two different.
B2B marketers mainly try to focus on the product's features and logic. There is no personal emotion or personal need for that product. It will be all about how that product can be promoted for the greater company or business.
So marketing should involve the elements that will make a company buy for their goods for a longer time. Business 2 business marketing only focuses on how the product is going to save time, money, and resources.
But B2C marketing shows benefits and how it can help to reduce customer needs. And here the target people are bigger. So this is the main difference between both B2B & BC.
In B2C marketing a customer when finds his need they will automatically search for the product and find out options from where to buy.
B2B marketing always shows how the product is good and can benefit both businesses to business customers. Here they try to market the product in a way that makes the target group.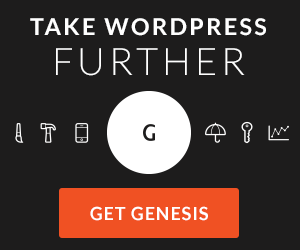 Besides, B2C marketing is influential and makes for only customer satisfaction. So B2C marketing is always driven thinking about the needs of customers.
Company or business first tries to know the needs of the customers then they showcase their product in a way which makes the customers feel that will be able to meet up their needs.
B2B marketing tries to understand audience demographics. So that they can effectively attract the potential business organization or group for the product or service they are selling.
To be more specific their marketing is for a specific group.
B2B marketing is for a large scale of business or group and the target is more spread out in the market rather than B2C marketing is direct to their end-users.
If you want to start a business or think about starting one, you must know about marketing and strategies. You should keep clear ideas about B2B and B2C marketing that will help you to reach your customers easily.
So if you do not have a clear idea about the difference between B2B marketing and B2C marketing you will not be able to find and attract potential customers.