Divi Theme Review: Is It Worth Money and Time?
Disclaimer: This blog is reader-supported. Some links are affiliate links. So we may earn an affiliate commission at no cost to you if you buy through a link in our posts.
Divi is the most used page builder /theme in the WordPress industry. It is the number #1 alternative page builder of Elementor. But as a theme + builder, it is better than Astra and GeneratePress even other popular themes.
Divi theme is one of the best-created themes. The best part is that for those who don't want to mess with coding, Divi is a great deal for website customization and page builder. It is a simple and effective WordPress tool for any website design.
Read: Divi Theme Vs Divi Builder
Now the question is Divi Theme worth money and time?
Is Divi theme preferable for your website?
For all the confusion, it will be worth checking out our derived discussion below.
What is the Divi Theme?
Although the term Divi is one, there are two segments in it. One is the Divi Theme, and another is the Divi builder. With Divi Theme, the page builder will be able to create any website as per your own design.
It is one of the most updated and preceding themes I've ever observed. There are some advanced features & many templates. However, it has relatively extra options compared to the others.
In practical terms, it is more usable among the WordPress themes and more flexible than any other theme in the same category. Even users with very little coding knowledge will be able to build a website using it.
Some Key Features of Divi Theme
Prime Theme Builder
Like any other theme builder, the earlier versions of Divi Theme only work with custom pages and content. However, I appreciate the updated versions of it. The updated version will not only customize the post and page vaults, but also allow the customization of all fields of the website.
Powerful Support
Whenever you are struggling with any problem, you can contact their intelligent support team. By clicking on remote access through the website for your asking, the team will allow you to open a communication channel. Over there, you will get the privilege to fix your problems via a discussion forum or chat system. It is a powerful feature, especially when you are in a stuck situation, and you can't just work out. I don't think any other page builder has such an admirable service.
Documentation
It goes through three building blocks. Every single item is amazing.
Sections: Sections are used to originate various broad contents like site footer, header, etc.
Row: It is included in the section which helps find any content of the column.
Modules: You will get over 46 fantastic modules. These modules are call-to-action, portfolio, header, slider, blog, tabs, videos, and many more.
Ready-made Layouts
Divi theme presents 1000+ eye-catchy layouts that are pre-made to use instantly. Customers are satisfied with different colors and designed layouts to give a cool individuality to their page. These ready-to-use layouts boost the customer's experience and overwhelm their mind.
You can choose the layout bundles of 7/8 pages each from the library and customize your website according to a suitable type. You can search layouts by niche category.
High-Quality Templates
This theme moves with a wide range of content templates store. You can give the most delicate look to your website by choosing a niche related template as per your requirements. It carries a vast collection of templates for almost all projects, which leads to a quick jump start to your website.
Compatibility
Whether your website is for blogging, e-commerce, or a review site, the Divi theme is compatible with all websites. It is a fast theme for all kinds of website design. One of the particular reasons for its universality is that it can be used in 32 languages. Besides, it offers RTL support, WPML support, etc.
Some Other Outstanding Features
Security: Divi doesn't compromise with website security.
Update notification: You will be notified through your WordPress notification bar whenever the Elegant themes team makes an update.
Customization: Divi theme has a great deal for website customization, where everything will tidy up on your own. Customers can choose the color, font, style, size as per their need.
Reusable section: It has the authority of recreating sections for further use.
Mobile-friendliness: When you come to design a website, it is vital to make it friendly for all devices. Divi theme has a mobile icon to adjust the pages with mobile user's screens.
Live-preview: For your better experience of how your site will look after installation, you can check their live preview feature while customizing any feature.
Divi Theme Pricing:
It has good pricing options. Divi theme has two schemes.
Yearly access
Lifetime access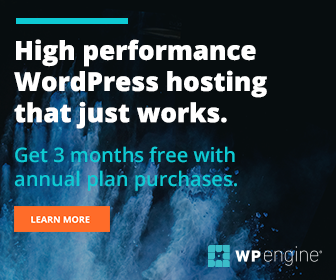 It cost only $89 for access to use all the features for an entire year. If you forget to renew it, it doesn't mean your website will die. If you not paying after a year of using it, you won't just get access to use it and not get the latest updated version to upgrade.
Moreover, the Divi theme offers the lifetime use of everything with a one-time payment of about only $249. Can you imagine how cheap it is considering the investment for other kinds of customized website builder?
One of the best part is that you will get free other premium plugins of ElegentThemes like Bloom and Monarch with the Divi theme price.
Bloom: It is for advanced email marketing. You can use any pop-up, slider, in content, and many more templates for generating email subscribers and leads to your website.
Monarch: The plugin is good for adding a social share button on the WordPress site with total share counts and many more advanced features.
Check Divi theme special discount
How to Install Divi Theme?
Go through a little process to install it. First, you require purchasing a Divi theme then login to your user account and open the download tabs from the menu bar. Download the theme file as divi.zip from ElegnetTheme's dashboard.
Now, login to your WordPress site and follow the steps-
– Appearance > Themes menu
– Tap the add new button option (on the top)
– Click upload Theme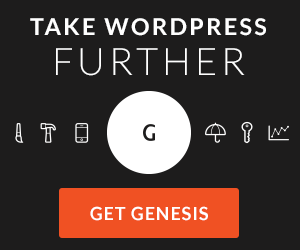 – Select the divi.zip (from hard drive)
– Once the file gets uploaded, click install
– Now activate it
Is the Use of Divi Theme worth it?
Overall, it is easy to use in different aspects. It's worth getting 4.5 out of 5 ratings for useability. However, one of its contradictory problems is that it has more useful options than it needs, which undoubtedly overkill the speed and time of use. So from this aspect, it is not a big issue for many people. We ignore if this error; it is a usable WordPress theme with an enormous fan base.
With this current price is worth it, as you are getting many features in one thumb. Its user experience is unique from any other, according to my experiment. I suggest knowing everything before using it to understand the entire package properly.
Divi Theme Review: Last words
Here I am going to summarize this review. According to my judgments, it is a must-try website builder. If you are still in doubt whether the Divi theme is preferable for your website, I would suggest you can check all the services and then compare with other themes at the same price range. Alternatively, you can use the Elementor page builder.
I hope this detailed review helps you to make the right decision.