Enfold Theme Review (Features, Price, Benefits & Demos)
Disclaimer: This blog is reader-supported. Some links are affiliate links. So we may earn an affiliate commission at no cost to you if you buy through a link in our posts.
You have a blog or an online store, a business website, or a creative work's portfolio. Choosing the right premium theme for your website is a crucial part of growing a business. So you never need to worry about what kind of business you are doing and what type of themes you will use? You have an excellent solution to use the Enfold theme that can give incredible support for its multipurpose design and responsive features.
This article will provide a clear idea about the Enfold theme review for choosing it to enhance your online business.
What is Enfold Theme?
On 16 April 2013, the Enfold theme was created by Kriesi in Vienna, Australia. From the time of creation, the Kriesi team is still developing this theme to add more features. It is a more popular multi-purpose theme that you can use for various types of websites.
It has 36+ demo themes and you can choose any of the schemes as your desire requirements.
Besides, it has a good, responsive, and fantastic design that's why it is the top-selling theme on Themeforest over around 220000+ sales, and customers also review it as a top-rated theme for its unique features and quick support.
Who Should Use Enfold Theme?
For the compatibility of various plugins and features, many people are choosing the Enfold theme for their business purposes.
By using an Enfold theme, it is possible to design any niche of a website, an online store, or showcase your talents as a portfolio.
Moreover, if you have a plan to make your content with many languages, the Enfold theme offers a multilingual feature that you can add almost 20+ languages if you want to use it.
I am recommending you to purchase an Enfold Theme if you are doing business with your websites like online store, business website, etc.
I don't suggest those people who are using a personal or niche blog. You can choose another theme to make it simple. By purchasing an Enfold theme, you can.
Make your creative work's portfolio like photography, paintings, designing, etc.
Design your offline business's website like a restaurant, travel agency, etc.
Create your e-commerce store
Build your affiliate site
Run a combined business with these above.
Choosing the Enfold theme for your business is not a bad idea. I highly recommend this theme as I use it on one of my WordPress websites and get the highest outcome as I expected.
Key Features Enfold Theme
Enfold theme is a well-known dominant theme for its many excellent features. To know more about this theme, I will specify some key features.
Enfold theme has designed for both professional and newbie people. It is so much easy to install with one click. It takes around only two minutes to install on your website.
You will find lots of pre-demo content to design a website as your sweet will. You can choose any of them from the demo.
That is how the installation process will be more comfortable for you to set up a theme on your website. No matter you are a developer or not, you can smoothly run this theme following some instructions.
The most outstanding feature of the Enfold theme is its speed performance. It is more flexible for any user; you don't need to worry about handling any problematic option.
Every feature is more user-friendly so that you can access those things correctly.
Besides, the theme is responsive, that is why people can quickly access the website with any of their devices like computers, tablets, mobile, etc.
The unique retina ready feature makes it more fantastic on mobile or tablets.
If you use Enfold theme, the Kriesi team will provide their own customized advanced page builder. You don't need to depend on other third-party page builders; you will design your website as your desire requirements with Avia Page builder.
Also, you can use it in your image gallery, about us page, content page, etc as your choice.
Avia page builder is one of the high performed page builders among all of them. You will feel the impressive flexibility while using it and fascinating for the new users as well.
Probably, your primary aim will be to engage more traffic on your website. But if your website is not SEO optimized, you will face a difficult situation.
Search engine optimization can rank your site at the top of the google rank position. The Kriesi team has designed their Enfold theme more SEO optimized, and you can also boost your theme performance by using an SEO optimization plugin.
Managing a sidebar is a crucial part of any website. For many other themes, sometimes it is so tough to manage sidebar settings on the website. But by using an Enfold Theme, It is so much easy to operate, and they provide an own sidebar tool for your flexibility.
You can use it for any posts and pages. You will also create any widgets in your website by using this sidebar tool and Avia page builder.
Without those key features in the above, there are many other exciting features you will find in the Enfold Theme. I am telling you in short that you can get some basic idea about those features:
WooCommerce support- If you are planning to open an e-commerce store, the Enfold Theme will allow you to use the best e-commerce plugin, WooCommerce to grow your business.
WPML support- If you want a business for different regional people, the theme has a WPML support option. You can access almost 20+ languages to create pages and content.
Visual Shortcut Editor- You can add a video or any visual content to your website. If you need any editing help, they will give you a fantastic flexible video shortcut editor.
Free Lifetime Update- The Kriesi team are developing their theme day by day, and you will get all those new update features are free of cost.
Portfolio- You can showcase your creative works in the unlimited portfolio pages. They have a pleasant feature of the Ajax Portfolio as well.
Child Theme- If you have a plan to customize your website well organized, you will use their child theme to increase your potentiality with advanced use. Learn more about the child theme.
Unlimited colors and fonts- You can access unlimited colors and fonts to design your website.
When you are buying a premium product, it is also essential to make sure about their customer support. A quality service can hamper without a strong support team because many times the users can face many problematic situations.
When you purchase an Enfold theme, they will give you step-by-step guidelines with some video tutorials and documents to install the item correctly.
If you still have faced any problems, you will get help from the Kriesi team at any time. They are more friendly, and they are available to serve you so that you can solve your problem in a few minutes.
Though Enfold Theme has many fantastic features and high-quality performance, it is quite affordable to purchase.
In the Themeforest market, the cost of the Enfold Theme is around $59 with a free six months of customer support from Kriesi team. If the six-month support is not enough for you, you can extend to add more $17.63 money for a yearly time.
Kriesi team is a quality service provider with an excellent support team, and you will get it at a reasonable price.
So don't hesitate to purchase because there is no reason to go back. The Enfold theme will pay you back more than you spend on buying it.
What to Consider Before Buying a Premium Theme?
You will find various best premium themes in the marketplace. But every item is not suitable for your website, so that it is essential to choose the right one among all of them.
You can be a technical expert, or you can be a newbie. Depending on your skills, it is essential to choose the right theme.
If you are not familiar with developing your website, you will face many difficulties to set up a theme. In that case, you need to select one which has easy setup options like a one-click installation process.
The niche of your website is also a matter to choose a theme. Besides, it is also mandatory to know about your need. Make sure that you will purchase a theme that has a well responsive design, user-friendly, SEO optimized, and many other unique features as you spend money on it.
How to Get Started with Enfold Theme?
Now maybe you are planning to build your website with Enfold theme so that you need to know how you can start in the right way.
I hope you already have a WordPress website if you haven't, don't worry, it is so easy to create. You need to buy a domain and hosting and install WordPress and login.
Read more: 8 Best Dedicated Server Hosting 2020 (+Best Recommendation)
Now I will share with you a step-by-step guideline that is why you will get a rational idea to set up your website with Enfold theme:
Purchasing the Enfold theme will be your first task if you want to build your site with this theme.
You need to go to the largest marketplace Themeforest, and purchase Enfold premium theme and save the purchase file on your computer.
After purchasing, it is time to install your file. So login to WordPress and navigate appearance then theme and select add new.
Then upload your parent theme file and from your computer. It is unnecessary to install the child theme.
But I will recommend using to install a child theme at first if you want to add more extra features on your site as you need it after.
Then you can install the parent theme as you have to design your website correctly. You need to know that you should activate a single one because it is better for use.
Activate your parent theme by click on activate then you need to export and import all of your plugins and features to build a website with Enfold theme entirely.
Top 14 Enfold Theme Demos
The Enfold demo gives you the proper idea to build your website. Those demos can ensure you that the Enfold theme is right for you or not. The Kriesi team is always updating their new demos, so there are around 36+ demos you find for the Enfold theme. I am telling you some popular demos to make you clear before purchasing an Enfold theme:
There are two main demos of the Enfold theme, and Enfold 2017 demo is one of them. It is the most well-known and most preferable for the maximum users. There are various pages for blog, feature, portfolio, shop, etc.
Enfold default demo is another main demo of the Enfold theme. It has one of the most beautiful designs, and you can access many features like headers, blogs, shortcodes, shops, etc.
Enfold theme has some functional demos for different websites. If you are planning to start your new business, Enfold theme offers you an incredible startup business demo to enhance your business. The startup business is more flexible for a new company with some features like pricing, product pages, etc.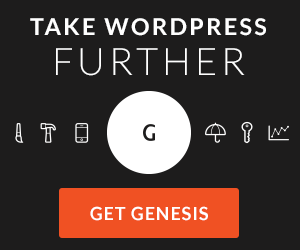 With this one-page portfolio demo, you can only showcase all of your creative work by using an Enfold theme. This portfolio demo is better for a person who is a designer or a photographer and make a store to collect his creation.
For WooCommerce support, Enfold theme is the best for opening an e-commerce business. It has an exclusive demo Enfold shop demo to give you the proper idea for designing your online shop with an Enfold theme.
Maybe you have a restaurant in your area. Now you want to visible it online and also start a feature that you will provide a home delivery service. For this situation, the Enfold theme will introduce you to a beautiful classic restaurant demo to divert your dream into reality.
If you are a physician and you want to serve people to help them who are very away from your location. Don't worry. Enfold theme has a user-friendly Enfold demo to use for medical purposes.
You can be a professional travel guide writer, or you can be the owner of a travel agency. The Kriesi team will provide an attractive travel blog demo to continue your business.
Not only for business but also for donating or volunteering purposes, many demos created by Enfold theme. The Church theme is one of them. By using this kind of item, you will know the recent upcoming events, church locations, donating system, etc.
We all need a resume for getting any opportunities and growing our professional career. The resume is an essential part of our life, and there is a well-decorated resume demo you find in Enfold theme. For analyzing the need of a customer, the Kriesi team created this type of demo theme.
The Enfold band demo theme is the unique innovation of Kriesi team. In this demo theme, you will see there are many pages such as album, live concert, news, booking pages, etc.
Maybe you are good at something, and you want to start a consultancy business. If you have a plan to available online too, you need a well-designed website. The Enfold Consulting Demo will give you enough knowledge to build your website as per your requirements.
You are an entrepreneur, and sometimes you want to launch your new prototype or products. To introduce your product or prototype online, you will need a specific website location that is well organized. Enfold Landing Page demo makes you manifest what you need to do to reach your goal.
If you want to run a gym training website, probably you will need to decorate your website as It looks like a gym center. The Enfold Gym Demo is an excellent look with some different pages like a class page, news page, contact page, pricing page, etc.
See Live Preview of All 36+ Enfold theme Demos
Enfold Theme Review: Conclusion
I am using this theme for a long time, and I can undoubtedly encourage you to use it for your business website. Though you can use this theme for any different types of sites, I highly recommend you apply if you are planning to create an online shop.
The Enfold theme has more flexible and user-friendly features so that you don't need to feel hesitant to buy. If you have a dream to visible your business in an attractive way, the Enfold theme will be the perfect option for you.
Summary
Reviewer
Review Date
Reviewed Item
Author Rating
Product Name
Price
Product Availability