Flatsome Theme Review: #1 Selling Woocommerce Theme
Disclaimer: This blog is reader-supported. Some links are affiliate links. So we may earn an affiliate commission at no cost to you if you buy through a link in our posts.
E-commerce is a growing platform for the modern business world. Most of the young entrepreneurs choose Woocommece powered by WordPRess.org for creating an online store.
Maintaining a WooCommerce site is a very crucial and beneficial thing in today's online business. A well-structured product selling site is far more trustworthy than many others. Customers will be satisfied if they get any product with proper details and an easy buyable way.
Flatsome WordPress theme considers you to create your highly developed, SEO optimized, beautiful, and easy-to-use eCommerce website through the Woocommerce plugin. So, let's dive into the Flatsome theme review.
Flatsome Theme Review: Introduction
UX Themes, a power elite author, created a multipurpose responsive WooCommerce theme named Flatsome. The main purpose of the Flatsome theme is to provide an easy-to-use, satisfiable, and friendly look on your WooCommerce site. Whatever, you are a beginner or professional; you can use this simple customized theme for creating any type of online shop.
Flatsome 3.1.3 is the latest version which is compatible with the WordPress updated version. Flatsome 3.1.3 version has completely rebuilt and added more customization tools and features than the previous version.
Flatsome theme Review In 2021
Maintaining a WooCommerce store is flexible and relevant through the theme. With the Flatsome theme, any trader or WooCommerce shop owner can easily create and manage their online store. This theme comes with a built-in page builder and colossal customization options that are comfortable to manage your website within less time.
If you want to make an easily customized eCommerce website with minimal and modern designs, Flatsome is the right choice. Its features and supports let you have full control over your product selling website.
Core Features of Flatsome Theme
Flatsome gives you access to around 20 demos that you can easily install on your website. It lets you build a simple-looking and attractive website in just one click at even without having coding knowledge. You can select demos manually if you are maintaining a corporate business or any agency. All of these demos also support theme customization, which lets you pick your suitable one and make it perfect based on the website's nature.
Frontend Page Builder
Flatsome provides a great front-end UX builder to make tweak aspects of your website. Even you don't need to take concern about coding. Its significant drag and drop feature lets you adjust your site's banner, product's poster without any trouble.
You will get this builder option in Appearance> customize menu. To access this feature, go to the UX Builder tab and enter your layout name, then create a new layout with excellent design.
Not thus, lots of unique elements available in the theme customize section, like text, buttons, image galleries, social media feeds, countdowns, WooCommerce products, and more.
WooCommerce Integration
Flatsome especially is a multipurpose WordPress theme. But it has been nicely built for quickly integrating with the free Woocommerce plugin. With the Flatsome theme, you can easily create a multi-vendor online store or any digital/physical product selling websites.
By default, there are lots of Woocommerce ready features in the Flatsome theme, including a shopping cart icon that shows in the right corner of the site header. Also, you can display related Woocommerce products under a single product view. Not thus, the theme is compatible with all Woocommerce official and third-party plugins. So you never worry about compatibility issues.
Easy Setup Wizard
The Flatsome theme has a quick and easy setup wizard. After installing and activating the theme, you will get a setup wizard by default.
If you are a beginner or want to set up all theme settings in a hassle-free way, click on the 'let's go' button and take the action. If you do not want to set up through this wizard, you can skip this. You can use the Setup Wizard at any time just by accessing the WordPress dashboard Flatsome » Setup Wizard.
The whole wizard setup process is automatic. The setup includes the option that automatically creates a child theme.
(The advantage of a child theme is if you update your parent theme, all previous custom modifications in the child theme will not be lost.) So it is a good advantage.
The setup wizard will ask you to allow the following plugins to install.
Contact Form 7 (required)
Nextend Facebook Connect (required)
Nextend Google Connect (required)
Regenerate Thumbnails (required)
Unlimited Sidebars Woo sidebars (required)
WooCommerce
YITH WooCommerce Wishlist (required)
Note: If you skip this process, you may need to install all plugins individually using the Plugin>Add New, just like the normal plugin installation process.
Another benefit of an automatic setup wizard is you can install demo content with just one click. So if your site is brand new, we will recommend installing demo content that will save lots of time.
Slider Library
Besides, its giant library contains tons of preset pages that help you to create attractive banners and sliders. You just need to pick one of them from the library, although you can customize that page directly on your website. It allows you to make sure that your website is looking good on all devices.
Customized shop and parallax effects
Flatsome supports all versions of WooCommerce. It lets you make WooCommerce a more engaging interface and elements for keeping users interested in it. Shop section comes with many useful aspects as like,
Live search
Favorite option
Sale offer bubble
Quick Add
Category selection layouts & more.
All of these aspects let you get customer's trustworthiness. Also, for making your daily deal platform a little more enjoyable, you can add more features like quick zoom, product video advertisement, navigation to the back or next page, color design options, etc.
Catalog mode is an additional option of the Flatsome theme which lets you choose how to display your product on your site. If you are selling clothes or groceries, then you can use lookbook catalog mode to align your products. This thing helps you to organize your product nicely.
Also, Flatsome brings a parallax effect; while scrolling a page, the content in the foreground moves quicker than the background images. So, it lends your site a professional and depth feeling look.
Highly customizable studio and blazing fast performance
You can customize your website's interface and style using the Live Theme Options Panel. It contains hundreds of demos, copyright-free images, premade template designs, and much more. It has included well-organized features that enhance website value and added to categorize your business posters like call-to-action, banner, or campaigns.
Besides, full-blown pages and wireframes make your site a professional look by just doing drag and drop.
With the Live CSS [Cascading Style Sheets] feature, edit and preview CSS is about a short time job. Its global layout mode can be boxed, framed, or full width. Even more than 700 google fonts are available to use as text. Whatever you have done as customization, you can preview it before using it permanently.
Smart Lazy Loading
It has a blazing performance at page loading time. Flatsome is good for maintaining a smart lazy loading feature, let prevent load images when fast loading is required.
If you add many images to your online store, the smart image lazy loading feature can help load faster. Also, it optimizes images for any screen size when needed only. The animation and parallax effects are structurally designed that they don't slow down the site loading. So this built-in feature is unique that is not found in any other Woocommece themes.
Read: Perfmatters Review: #1 WordPress Performance Plugin
Excellent interface design
Flatsome is a universal-designed theme. They have different designing layouts to select how your website looks at what device.
In today's, the smartphone is one of the leading sources for getting traffic. So, mobile customized designs are valuable and essential for an online store's growth. Flatsome provides a mobile-friendly structure, which helps customers through navigation.
Documentation and support
If you want to build your website by yourself, then Flatsome is the best e-commerce theme that can fulfill your desire expectation. with this theme, you will get access to the theme documentation and videos.
Documentation includes a user guide and videos based on every feature and style. By following these instructions, it's easy to build your website in your own way.
If you face any problem or you have any queries, then easily reach out to the UX theme support team to get your answer. They are ready to reply to your answer 24/7.
An all-in-one theme
Flatsome is a highly customizable and multi-featured theme with a good-looking management function that you already know. Its inbuilt banner & slider lets you express yourself by advertising your thoughts.
Proper SEO Optimization
Its speed optimized and built-in SEO features let you make single-page navigation and search engine rank quickly. With the Flatsome built-in SEO feature and the third-party SEO plugins like Yoast and Rank Math will bring you a combination of an SEO booster pack.
Header Builder and Front End Editor
Its header builder feature is one of the most effective tools to grow attention about a particular product to customers.
With this feature, you can quickly create a header and footer are instead of the default theme's header and footer.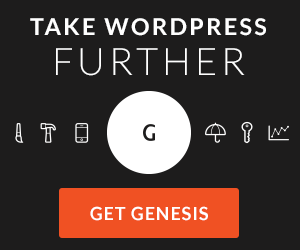 To add a custom header and the footer, you need to go to the Appearance>customize section. Not only this feature here, but also lots of other features you will get.
Custom Portfolio Post Type
Flatsome has a built-in custom portfolio feature that you can use to add custom portfolios to your WordPress page or post. The option you will find in the WordPress dashboard Appearance>customize menu.
Built-in live search

The product search feature in a Woocommerce site is most important. Most of the other themes do not have a built-in live search option. But with the Flatsome theme, you can add a real-time live search bar on your website header that shows available products to customers while searching.
Built-in Templates:
Flatsome theme includes some pre-built blocks or templates that you can use to design your site. You can click on any part of the element to edit the text with a visual editor.
Some of its fantastic designs like quick product view, category grid, etc. keep customer engagement on your site, which is the main purpose of using a theme.
Overall, it is a functional locking and effective theme for your site. It helps you to keep your customer engaged and satisfied with the good user experience.
Flatsome Theme Pricing
The Flatsome theme comes at an affordable price. It's just for $59, although it contains an excellent demo, page builder, header builder, fonts, and structured interface.
You will get different design templates to choose from, with six months' support from the UX themes team. For further assistance, after that six months, you have to purchase yearly support by paying around $18.
All versions and updates are available at ThemeForest. You can buy it easily from there.
Things we like about Flatsome
Flatsome is an SEO-optimized WooCommerce theme that makes it easier to rank your site higher on Google search engine.
At the beginning of this theme, a short video will guide you on how to install and use Flatsome for making your online dream shop. There is no such coding knowledge required to maintain this.
Its well-optimized features let you get through in such a way that customers are happy and joyful by its look. Also, its user-friendly navigation system ensures you engage customers with satisfaction.
You will get 24/7 excellent support from the UX theme support team along with all required documentation.
It contains a frequently updated library for free images, preset design, and templates that you can apply in just one click.
The CSS animation effects are smooth, surprising, and efficient. Use it without being concerned about coding.
The built-in parallax effect gives your site an excellent, user-friendly overview. It helps to build your customer's trustworthiness to your website.
You can create and replace sliders or banners easily with the drag and drop feature.
Once you purchase this theme, you will get all updates free of cost.
Things we dislike about Flatsome.
This theme is more likely a permanent solution. As if you want to change the theme, it takes a lot of time to change it. You have to add content pages, Install or buy the compatible plugins, and a lot of things have to change.
You get support for only about six months. After that, if you need any support, you have to pay for it.
Final Words Of Flatsome Theme Review
Using the Flatsome theme on your online site can be one of the smartest decisions. If you want to keep your website versatile, upgraded, and stylish, Flatsome allows you to do these without making any barrier. So we hope you will not disappointed with its features and professional-look. It's an all-in-one theme that comes at an affordable price. So, be smart and take a look at Flatsome!
Summary
Reviewer
Review Date
Reviewed Item
Author Rating
Product Name
Price
Product Availability