Impreza Theme Review (A-Z): Best For Multi-purpose Using
Disclaimer: This blog is reader-supported. Some links are affiliate links. So we may earn an affiliate commission at no cost to you if you buy through a link in our posts.
Are you looking for the best theme to design your website without a developer? No matter which business you are running through your website, the Impreza theme is perfect for almost every site for its multi-purpose uses.
Impreza theme is the top 50 best-selling themes in the Themeforest, and customers are highly encouraged to purchase this theme.
In this article, I will share the Impreza theme review to make you clear about this top-rated WordPress theme. I will try to cover almost all the essential elements of this theme for enriching your knowledge to make the decision.
Let's look.
Impreza Theme
A multi-purpose theme is essential for keeping the website clean and early accessible for every user. So you should use such a theme that has all features to make a website more readers friendly. In this case, the Impreza WordPress theme brings so many cool features. Do you have a blog or online shop? Whatever it is, you can use it for every kind of WordPress site.
Impreza is a premium theme. It's developed by Upsolution. This professional and flexible theme, designed to keep the focus on every significant minor detail. It's one of the most amazing, well designed, and feature-packed themes right now.
Impreza has many customization options. A massive amount of theme builder features, pre-designed headers, grid layouts, and much more makes this theme incredible.
The current version of this theme fixes and improves so many bugs and features. Also, it has been added a feature for auto-optimizing of JS and CSS files, which is a more exceptional feature than the other premium one.
From the creation year of 2013, around 77 thousand copies are already sold. More than 4 thousand users share their reviews after using the theme. The latest version of 7.13 introduced in January 2021 with many unique additional features and plugins.
Core Features of Impreza Theme
Let's talk about some features
Key Features:
Unique demos.
Compatible Plugins.
Customized Design.
Drag and Drop editor.
Parallax Effects.
Vivid Background and Translation.
Typography and portfolio options.
Flexible Installation and Animations.
SEO Optimization.
Unique Pre-Built Templates & Demos:
You can create a unique website knowing no coding knowledge. Impreza brings 20+ pre-built templates for many types of sites.
There are some popular pre-built templates available for users:
Main -page pre-built/demo: This is the default and basic design. This template is so customized and optimized for speed and SEO. You can use this for various types of business websites.
One-page pre-built theme: Maybe you are just looking for designing your website with only one page. You don't need to worry. The Impreza Theme has a fantastic one-page pre-built theme.
Creative Agency pre-built theme: This pre-build design is perfect for those creative people who have an agency, and now they want to be visible or serve online. You will run your business smoothly and earn an extra amount of income with this incredible customized theme.
Portfolio pre-built design/demo: If you are good at something that high in demand in the marketplace, you will need to showcase your work samples to get a decent job or project. It is better to build a portfolio for every freelancer and creative, skilled people to show their talents in specific sectors In remote work, it is more powerful than a resume. The Impreza portfolio demo/pre-built template can help you.
Blog pre-built theme: Blogging is the most potent and fast-growing business to create your passive income. Want to create a blog website? This pre-built theme/demo can help. You can learn the pros and cons of blogging.
Restaurant Demo: You are doing a restaurant business, and you want to make a website to generate more profit. Want a clean and well-customized website for your restaurant? This pre-design can satisfy you.
Photography Design template: As a photographer, everyone needs an incredible website to store all of his/her beautiful creations. People can see outstanding works while they are visiting a photography website. So this website must be a well-decorated and responsive design. In that case, the photography demo of the Impreza Theme will be a good option.
Compatible Plugins:
Impreza gives you a package of premium plugins, including no extra charges. In this package, you get an original page builder "Visual Composer". You can create your pages and design them with Visual composer drag and drop features.
Another is "Add-on" for visual composer. Generally, they call it "Ultimate Addons" that you can use with this theme freely. Also, you can use many more features to design your website or page.
Parallax effects and animations are also allowable for this add-on, but there has a slowdown problem of using the add-on plugin. Impreza recommends disabling this plugin for better performance.
Impreza also gives the slider revolution plugin. So you never need to install an extra slider plugin to add a custom slider section.
Customized Design:
Let's think you have your content or article setup, and now it needs modification. Besides, you will need to design the website to your desire requirements. Impreza gives you plenty of options to do so.
Such as,
Layout options: You can set the width or box design of your content in this option.
Styling: You can choose to underline links, either choose a pre-defined color scheme or your own color. You can also select either the corners of your pages are rounded or straight.
Header options: You can customize your site's header here. You can set the main area height, width, Inverted logo position, and so on.
Logo options: By using this, you will be able to set that how your site logo will look like as you want. You can also change its color and transparency.
Drag and Drop editor:
The drag and drop editor is a breeze that is a highly functional and customized editor. You can create an unlimited layout with the existing inbuilt page builder.
You can use the theme's shortcode generator to place blocks anywhere the theme. Impreza gives you a custom header builder. Also, you can customize your website's header using the drag-and-drop editor. You can also add more popular plugins to add custom features. Impreza supports…
Parallax effects:
The parallax effect is a modern technique of graphics where the foreground images faster than background images. While creating a new page, you can use the parallax effect on the header's background image.
There are three types of effect in the Impreza WordPress theme.
Vertical Parallax: You will see the header's background image scrolls at a slower speed than the page. It scrolls from up to down.
Vertical Reversed Parallax: Vertical Reversed Parallax is the opposite of vertical parallax. The header's background moves down while users scroll down.
Horizontal Parallax: Image moves left or right according to mouse or hover movement.
Vivid Background & Translation:
Impreza allows building a website creative and interesting. You can add video background on any section of your pages. .mp4, .webm, and .ogv video formats supports in here.
This video background is applicable as per the movement of the courser on horizontal parallax background and also supports on mobile screens.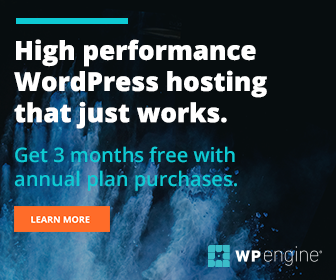 Impreza is the WordPress Multilingual Plugin (WPML) optimized. So It offers you to work with multiple languages.
You can use this one installation to create content in different versions. You can also add language switching options for users. Impreza provides plenty amount of language files for efficient translations.
Typography & Portfolio options:
The portfolio is essential to disclose your site's abilities. You will be satisfied that Impreza portfolio tools are so developed. Through this option, you can build your company's portfolio with indents, adjust column numbers, and items ratio.
Not thus, you can display breadcrumbs, enable or disable navigation, enable comments for users, and more features.
You can also customize the portfolio slug and the portfolio category slug. Besides these, there are over 17 portfolio grid styles that help to customize the pages.
Advanced typographical options are usable for all textual elements. Just select fonts of your content. You can also fix the font's weight and size. If you use your own created font for your website, you can do it.
But you have to be careful about using typographical and portfolio options. Because whatever you change here affects the entire website.
Flexible Installation & Animations:
The installation process of Impreza WordPress Theme consists of three ways,
Cpanel
FTP
WordPress dashboard
We prefer to use WordPress dashboard to upload, install, and activate the theme.
It enriches the flexibility of installation in terms of customization and modifiable options. Impreza contains advanced portfolio options for generating custom databases of several products.
To interactive animation tools make the content more attractive, you can assemble an excellent company portfolio by Impreza.
SEO Optimization:
Search Engine Optimization (SEO) is the necessary thing for a website. All WordPress themes aren't complete without having proper SEO. But Impreza takes care of these things properly.
You can get high SEO performance because it was created by appropriate HTML semantics and significant interactions for search engines.
Other Features:
Over 1300 icons included for a better typographical experience.
About eight unique blog page layouts added.
Included blanked child theme for automatic saves your changes on-page.
Responsive and Retina ready.
It's WooCommerce ready.
Unlimited customs area included with a default sidebar and four-footers.
Easy and quick configuration saves time.
User support and updates are helping while facing any problems.
Pros:
Responsive Design
Optimized for speed & SEO
Lifetime free updating
One-click and quick demo installer(20 sec)
Easy to design and develop
Highly customized
User-friendly function
Affordable
Cons:
The support team takes 36 hours to fix a problem.
Theme Test & Child Theme Support
It is an excellent, unique system of the Impreza Theme to judge their quality. Before purchasing this theme, you can check different types of websites to check the adjustability of the Impreza Theme.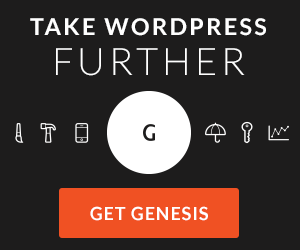 You will need to migrate all of your content from your website to the testing site. That is how you will come to know it is suitable for your website or not.
You can use a child theme if you are a developer or want to advance customization of design. The child theme will save you valuable time, and you will quickly develop your customization as your sweet will.
Documentation & Support
The Impreza theme is very flexible to run on a website, and it will also provide you a step-by-step written document to help you out. Following those guidelines, you can quickly set up your website.
Moreover, the support team of the Impreza theme is so friendly and professional. The UpSolution team gives you enough support to fix any problem within 36 hours.
Pricing
Though the Impreza Theme has lots of attractive features including premium plugins, the author of the theme has not kept a high price volume.
So it is so much affordable. You can purchase this theme at a reasonable price of $59. When purchasing the Impreza theme, you will get free help of six months. You can also extend it if you need it.
Impreza Theme Review: Last Words
Choosing the right premium theme for your website is essential to develop your website design and speed. As you are spending money on it, so that makes sure it will value your money.
Before buying a theme, you will need to consider which item is more adjustable to your website. As you know, the Impreza theme is working efficiently for almost all types of sites, but we highly recommend you to learn more about it, is it cost-effective or not?
We hope that planning to use the Impreza theme is not an unacceptable decision for you, and of course, it will not waste your money and time.
In this article, we have shared the full Impreza theme review for you. It would be so much pleasure for us if you can find your solution from this review. Thanks for reading.
Summary
Reviewer
Review Date
Reviewed Item
Author Rating
Product Name
Price
Product Availability