iThemes Security Vs Wordfence: Which One Should You Use?
Disclaimer: This blog is reader-supported. Some links are affiliate links. So we may earn an affiliate commission at no cost to you if you buy through a link in our posts.
Looking for the best comparison between iThemes Security vs Wordfence for adding strong security layers to prevent your WordPress site from hacking or any malicious attacks? This battle of comparison between iThemes and Wordfence will be your right direction to choose the best one.
There are lots of free and premium WordPress security plugins. So you can use any of them, but using the best one is a major concern. Before going to invest money in a WordPress security plugin, consider which is the best in 2021.
To get a rational idea of which is the best, read this comparison between iThemes security pro vs Wordfence pro first to last. Both are top-rated security plugins.
In this post, I'll guide you thoroughly, which security plugin is suitable for your website. Also, I'll compare these security plugins from several parameters. So, let's get started!
Read: Perfmatters plugin review; #1 WordPress Speed Optimizing plugin
iThemes Security Vs Wordfence – Difference & Similarity
This is a comparison of iThemes security vs Wordfence. Here I've shared only highlighted features using a table format. But both plugins have more features than this comparison. So knowing about all features, you can visit their official website.
[wptb id=30925]
iThemes Security Vs Wordfence–Overview
Before going to share a depth discussion between iThemes Security Vs WordFence, you should have a little idea about these plugins. Here I've mainly compared their pro features and benefits including price. So let's start…
What Is iTheme Security?
iThemes Security is a premium WordPress security plugin, a product of iThemes Media LLC. WordPress sites are usually an easy target for hackers because of vulnerabilities and other malicious activists. That's why it takes various measures to protect a WordPress site.
iTheme Security plugin can tackle over 40+ vulnerabilities and can also fix common holes and build user satisfaction. iThemes is easy to use and very beginner-friendly that can configure any newbies.
Besides, it allows synchronizing with multiple websites using iThemes Sync add-on, which is also premium. This addon helps you operate multiples WordPress sites from one dashboard.
Overall, this security plugin is lightweight and well-coded & suitable for every website owner and it completely helps to protect WordPress site from unwanted hacks.
What Is WordFence?
Wordfence is another WordPress security plugin developed by DEFIANT INC. It has gathered over 2 million dynamic users. It's trendy and famous for several reasons.
The plugin is easy to use & effortless to set up. Although, there are a few options where it requires some manual configurations, and it gives you a server-side scanner feature that is powerful. Also, it scans your entire installation, and the process is quite excellent.
Wordfence provides a highly secure web application firewall, which operates at the endpoint. Also, it ensures better server security with better protection than other cloud firewalls.
It also comes with a Wordfence central dashboard that you can easily use to configure the whole settings with no knowledge. Even it allows you to track multiple sites and events.
iThemes Security Vs Wordfence – Features
I'll not include all features of iThemes here. But I've shared only features these I can't avoid.
Core Features of iThemes Security Pro
Enforces strong a password.
Sends detailed security reports to email.
Google Recaptcha in login, registration, and comment form.
Locks out users having too many failed login attempts or with 404 errors.
Two-factor authentication for logging in a feature that gives an extra security layer and Short-term Privilege intensification.
Track users when they edit content, login, or log out from the site.
Notification Center
Away Mode
File Permissions
Database Backups
SSL Configuration
File Change Detection
Network Brute Force Protection
System Tweaks
Bypass lockouts using a Magic Link.
Real-time overview of the security activity
User Security Check
Trusted Devices (Beta)
Automatic Database back
Settings Import and Export & more.
Read: iThemes Security Pro Review
Core Features of WordFence Security Plugin
Scans public configurations efficiently.
A well-customized firewall suite includes country blocking, manual blocking, real-time threat defense, and brute force protection. Real-time monitoring prevents hack attempts, including their source, IP address, time of the day, and time spent.
Site-wide firewall to guard you against global threats.
Live Traffic is a controlling tool that enables you to analyze activity on your site in real-time, including traffic not shown by Google Analytics and other Javascript loggers.
Winer for this feature: iThemes Security
Wordfence Security: Real-Time Threat Resistance Feed
Wordfence allows free sign-up, but its genuine star feature is the real-time threat resistance feed, considering that it's a subsidiary of an analytics company.
Wordfence uses this feed to alert users from being hacks and prejudices. It also uses an extensive network to monitor the renowned IPs of attackers. It blocks them from entering all websites having Wordfence installed.
However, WordFence Security is a useful security plugin, because it significantly loads on a server and has a clunky user interface.
IThemes Security Real-Time Threat Resistance Feed
iThemes Security prevention system can detect changes in core files, hacker's actions, editing files, and more. It notifies these real-time threat activities through an email.
It enforces secure password usage and blocks users after one or too many login attempts. So this feature is useful to keep malicious bots out of the site from brute force attack.
On the other side, it has some features which may slow down your site, but overall it protects a site better than Wordfence.
Also, you can easily avoid the traffic and jamming problem as iThemes security has various features to choose from its feature library so that it will be the best for your site security.
Winer for this feature: iThemes Security
iThemes Security Pro Vs Wordfence Pro: Backup
Keeping a daily automatic backup of a site is an excellent decision if you are a smart blogger or webmaster. Wordfence plugin has no backup feature. So you need to use a separate backup plugin to backup your entire site, any specific file, or database.
Whereas, iThemes offers a database backup feature along with website security. Using this feature, you can automatically backup your site's database daily, weekly, or even monthly. IThemes sends the entire database file in a zip format to email.
Winer for this feature: iThemes Security
iThemes Vs Wordfence: Malware Scanning & Removing
Wordfence is more popular for its automatic malware scanning and removing feature. The pro version of this plugin automatically scans malicious and vulnerabilities of the site and deletes them silently.
Whereas iThemes security pro has only a malware scanning feature and notifies about any malicious and vulnerabilities directly to email in real time.
Winer for this feature: Wordfence
iThemes security vs Wordfence–Security Authentication & Alerts
The similarity is that they both have two-factor authentication, alert modifications, malware scanners, and file-change detectors, but Wordfence repairs it, provides extra service, and good for content safety checking.
Whereas iTheme security has lots of features like magic links, Hide Backend, 404 Detection, Database Backups, Trusted Devices (Beta), and more features than Wordfence.
The pro version of iThemes is the best for completely protecting a WordPress site from being hacked or any malicious attack.
Winer for this feature: iThemes Security
IThemes Security Pro Vs Wordfence Pro–Pricing Plans
iThemes Security Pricing Plans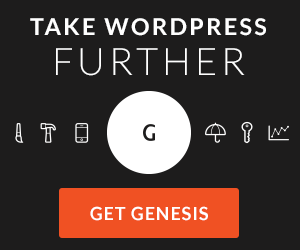 iThemes security has three pricing plans. Blogger plan costs only $80 per year for a single site and $127/year for using up to 10 websites, whereas Gold plan costs $199 per year for unlimited site's license. All plans include one-year unlimited customer supports and free plugin updates.
Wordfence Pricing Plans
Wordfence pricing plans work a little differently than iThemes. 1-site license costs only $99. But, if you buy more licenses, the bigger discount you get.
So here iThemes is more affordable but the price for 1-site licenses doesn't differ a lot. So you can purchase whichever plugin you prefer. But if you buy over one license, iThemes security is more reasonable.
Winer for this feature: iThemes Security
Pros & Cons of iThemes Security
Pros:
Easy to install, just by a few clicks.
Less complexity.
Suitable for beginners to start with.
iThemes Security has a regular backup feature for the database, allowing you to get back online quickly in the event of an attack.
It perfectly works with BackupBuddy.
Cons:
This plugin is useful for defensive measures only and should not be relied on for full shelter.
Doesn't offer complete protection, such as partial spam protection and malware cleaning.
Pros & Cons of Wordfence Security
Pros
It has a built-in Firefall.
WP security scanner checks and repairs files that have changed by overwriting them with a pristine, original version and quickly delete any files that don't belong.
Provide some unique tools like cell phone sign-in and password auditing.
Cons:
Complex configuration.
30 days delay those who use the community version.
Paid members can get customer support priority, while other customers sadly have to wait to receive their support.
Which One Should You Choice?
In my research about these plugins, iThemes Security is the best from all aspects of the security levels, although it hasn't an automatic malware scanner feature. But if you use good hosting, you never need this feature. So instead of this, consider other security protection features to choose the best security plugin.
iThemes is able to protect a WordPress site at least 90% better than Wordfence. Although iThemes security can't automatically remove malware whereas Wordfence can do this. So it's a prominent feature if you buy Wordfence.
Besides, iThemes is a cost-effective and more feature-enabled plugin than other security plugins like Wordfence. So you can undoubtedly go with iThemes security pro.
Note: If you don't purchase a premium one right now, then Wordfence is the best for free of use.
IThemes Vs Wordfence Final Verdicts
I believe you'll get benefits after installing any of the above security plugins. If you're a beginner and about to start, iThemes Security is just perfect for you as it's suitable for smaller business websites, whereas Wordfence is ideal for a more prominent business site with sensitive data.
So I hope the comparison between iThemes Security Vs Wordfence has helped a lot and now much clear than before which plugin should you use on your dream WordPress site.