Perfmatters Review: #1 WordPress Performance Plugin
Disclaimer: This blog is reader-supported. Some links are affiliate links. So we may earn an affiliate commission at no cost to you if you buy through a link in our posts.
Website loading speed is a typical daily thoughtful matter for every website owner, especially for WordPress users.
Most people use so many plugins or use low-grade web hosting, which is a leading cause of slow webpage loading. You may think of using a caching plugin like WP Rocket or Autoptimize or something like that. This concept is right but will not 100% fulfill your expectation.
The fact a single caching plugin cannot increase website load time entirely. That is why another best solution to use, along with a caching plugin, is the Perfmatters WordPress plugin. There are lots of benefits of this plugin if you properly configure it.
Currently, I'm using Perfmatters on my site here at WP BASIC PRO. So you can check my website loading speed in any tools.
For example, if your web page load time is 80% of the Google page speed test tool, I am sure, after using Perfmatters, it will increase by over 90%. Do not be clear, okay, I will explain step by step with a live example in this post.
However, in this review, I will be describing the best thing about the Parameters plugin, including its benefits, pros -cons, why you should use it, and many other things.
What is Perfmatters?
You already know what Perfmatters. The one word is a web page speed optimization WordPress plugin. But probably you don't know who is behind this. Okay, let me explain.
Perfmatters is developed by two persons named Brian Jackson, and Brett Jackson both are highly experts in programming. Brian Jackson has more than 13 years of experience at WordPress. He is a Co-founder of Forgemedia LLC, former CMO of Kinsta hosting, and also the owner of the Woorkup blog.
I shared the brief bio of the two people because you should know who is behind a product which you are going to buy.
If the owner or developer of a product has a good reputation, probably the product will be the best. So at this point, the developers of the Perfmatters plugin are good enough.
Test Your Webpage Speed Before Using Perfmatters
I'm highly sure this plugin will enhance your existing web loading time dramatically after installing and configuring it.
So I will suggest testing your website load time before running Perfmatters on your WordPress site.
There are many online tools to measure web page loading time, along with analyzing other web page-related resources. You can use the most popular Google page speed tool and Pingdom.
The alternative tools are Website speed test, Gtmatrix, and WebPageTest.org. You can use any of them to check your website's loading time.
Why should You Use Perfmatters?
I'll not force you to use this plugin, but once you install it on your site, you can understand its magic yourself.
In my research, there are lots of pro bloggers, and website owners who are using Perfmatters along with the premium caching plugin. If you do not use a caching plugin right now, I'll suggest WP rocket or WP-Optimize both are premium plugins. But WP Rocket is recommended.
If you want to use a free caching plugin right now, you can go with WP Fastest Cache and W3 total cache.
Also, you can use a CDN to enhance extra security protection and to increase web page loading time. Premium CDN is always better than free CDN. But if you have not enough budget, you can try Cloudflare free plan, which is the best for a small and low traffic site.
Well, now, let me show you the live testing result of my website about page speed.
Before installing Perfmattes on my blog at WPBasic Pro, my web page speed was below 80% on the desktop and 55% on the mobile version. I have used the Google page speed test tool for this report.
I'm surprised after installing Perfmatters on my blog. It has dramatically increased the speed score by over 99% on desktop and near 95% on mobile devices.
You can check other owner's website page load times who are currently using the Perfmatters plugin. Wpcoupons.io & arizonamri.com.
Note: It's not mandatory, you have to use a premium caching plugin along with this to get the best result. You can use a free one with it.
Features & Setting up of Perfmatters
Perfmatters has lots of features to enhance WordPress performance. You can easily switch on/off of each option from the plugin setting section.
To operate this plugin, you never need to know any programming knowledge. The plugin configuration options have been built to think of beginner WordPress users.
Performance Features
You will get all WordPress performance optimization features in this plugin because the two brothers have built Perfmatters as an all-in-one web performance solution plugin for any WordPress site.
You can check the general features that work for increasing web page performance rapidly.
Disable Emojis
Disable Embeds
Remove Query Strings
Remove jQuery Migrate
Remove RSD Link
Remove Shortlink
Disable Self Pingbacks
Disable REST API
Remove REST API Links
Disable Dashicons
Disable Google Maps
Disable Comments
Remove Comment URLs
Disable Heartbeat
Heartbeat Frequency
Limit Post Revisions
Autosave Interval
Note: You can disable the above options from your plugin setting page. These options are useless for WordPress. So don't let to disable these with just a single click.
Perfmatters Cloud Feature
Cloud feature is always a significant cause of web page slow loading. If you use Google font to your site using a theme setting, probably your website will be delayed for opening. So I'll suggest disabling it and always try to use the theme's system font.
Perfmatters Security Features
WordPress security is another big part that we should always remember & take care of. WordPress is a highly usable CMS, so it is possible to hack at any time.
You can read our other guides about WordPress security.
However, you can disable some standard security features by the Perfmatters that will help you to enhance site security and performance.
Disable XML-RPC
Change Login URL
Hide WP Version
Remove wlwmanifest Link
Disable RSS Feeds
Remove RSS Feed Links
Disable Password Strength Meter
Along with Perfmatters, you can use a WordPress security plugin or disable some features primarily.
I suggest using a security plugin. iTheme Security and Sucuri are the best for WordPress security. But if you are a beginner, you can go with All in one WordPress security, which is a free plugin for WordPress users.
WP Security Ninja is another alternative security plugin for WordPress sites.
Perfmatters Lazy Loading Features
Sometimes a website takes time to load because of lazy image loading. If you use lots of images with large files, you can enable its lazy loading feature.
The advanced browser-level image lazy loading and DOM monitoring features will increase your website load time more than other performance plugins.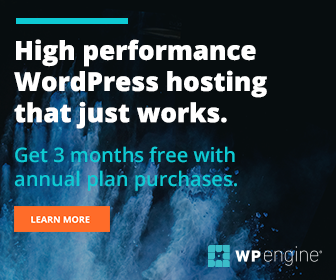 Another best guide is you can convert a PNG image to JPG if you use lots of PNG images on your WordPress site.
WooCommerce Optimization
Remember that Perfmatters won't work well if your site isn't well optimized with other tactics. If you are running an e-commerce or online shop, it's essential to optimize your WooCommerce store.
Read: The best WordPress Woo-commerce payment getaways
Your high-resolution product image must be compressed; otherwise, it will decrease your site speed.
You will also need to follow some necessary steps:
Use a CDN
WordPress memory needs to be increased
Manage your site with http/2
CDN Integration
Before integrated a CDN, it is essential to know why it's beneficial for your site to generate the best possible outcome.
A Content Delivery Network (CDN) can increase the user experience on your site through faster speed. In that case, users get the best web performance from any region with any device.
Features of CDN section
Enable CDN Rewrite
CDN URL
Included Directories
CDN Exclusions
One of the coolest CDN is Cloudflare, and you don't need to spend any money on it. It is totally free.
Google Analytics Optimization
Google Analytics can reduce the unwanted DNS lookup and evaluate the bounce rate on your website. If you have a plan to get better performance on your website through Perfmattters, you can get an option to enable Google Analytics as it helps to optimize your site.
Go to the Perfmatters setting and navigate Google Analytics, then you need to enable the local analytics and put your tracking number.
You can enable and disable some features as your need, and you will also come to know any troubles on your website with the help of google analytics optimization.
Features of Google Analytics section
Enable Local Analytics
Disable Display Features
Anonymize IP
Track Logged In Admins
Adjusted Bounce Rate
Use MonsterInsights
Login URL & Behavior
Recently Perfmatters has added custom login screen URL and behavior control options. You can enable the custom login URL for your blog or website to access it directly without going through the default admin or user login URL.
For example, if you want to change the default WordPress login URL wp-admin or wp-login, you can change them. In this case, you never have to use any other plugin for this, because you will get this option in this plugin.
Header, Body & Footer Hooks:
If your WordPress theme does not have a header, body, or footer section for adding the custom script globally, don't worry. You can add any Code, a script like Google analytics, ads code, or any other code globally to your site.
This plugin has allowed you to control what is loaded in the header, body, and footer. Not this, there are many more customized features are available for you which helps to boost up your website performance entirely.
Preloading:
Another good feature of this plugin is Preloading which is the most important feature to increase website loading time. All of you know that the Google page speed test recommends using a preloader while testing the webpage speed and it is a good way to see how the website will load even before you visit it.
You can also use this plugin as a Preloader. In that case, all the elements which you have setup in the preloading section on your website will be loaded in the background without affecting your website loading speed.
Note: If you want to use a preloader with your WordPress website, then you cannot use any third-party preloader plugin. But don't worry; this plugin will give you an option to add a preloader to your website with the same interface.
Perfmatters Script Manager
Perfsmatters gives you a script manager to enable or disable an item as per your requirements. Getting the script manager feature of your site, simply click the Perfmatter setting and navigate to extras. Then enable the script manager icon.
You can disable any unnecessary page or post on your site that can increase your webpage speed ( especially for the homepage).
Perfmatters License Verification
Perfmatters team always tries to update their systems and features, and you can update the latest version at any time with your user account.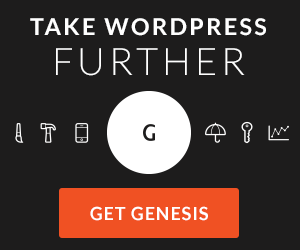 In that case, go to the Perfmatters setting and click on the license option. Then put your license key and save it.
By updating the license key on your site, you will get every new updated version of the plugin and can able to update it with one click.
How Much Does Perfmatters Cost?
Though Perfmatters plugin can incredibly increase your webpage speed, you can get it at the lowest price. Meanwhile, they are offering three different pricing categories based on your requirements.
For a single website, they will charge less than $30/year with one-year premium support and updates.
If you want to use Perfmatters for business purposes or multiple uses, you will get another two options. For three websites, you need to pay $54.95/year, and for unlimited sites, it will cost around $124.95/year with customer support.
Their support team is so friendly, and you will get unlimited support and updates once you complete the purchase.
You have good news, You can apply the 'WPBASICPRO' code to get up to 20% OFF. This is a mega discount.
Money-Back Guarantee?
You don't need to worry about your money. Perfmatters always take care of their customer satisfaction; that is why they offer you a 30-day money-back guarantee.
If you aren't satisfied with their service, they will give you money back within 3-5 business days.
Perfmatters Alternative
Undoubtedly, Perfmatters is one of the best WordPress performance plugins, but there are still many fantastic performance plugins you will find in the marketplace.
Maybe personally you don't like to purchase Perfmatters plugin, or you are looking for a free plugin that can help you to speed up your website.
So if you don't have enough budget right now, In that case, I recommend using a good-rated free and premium plugin. You can choose one of them from below based on your desire requirements.
Query Monitor– Excellent and free WordPress site development plugin.
Lazyload by WP Rocket– Simple but effective WordPress performance plugin.
Autoptimize- Free and multi-functional plugin.
Final Thoughts of Perfmatters
Your website is an asset, so make sure that your site should be well optimized for users. According to my research, people are not feeling great to use a website which page speed ratio is more than 4 seconds.
To boost your webpage speed, a performance plugin can really help, and I recommend you to choose "Perfmatters" as it will value your money.
Note that optimizing other elements are essential to speed up a WordPress site. However, in this article, I have tried to share an in-depth review and discuss its important features for your betters understanding.
Summary
Reviewer
Review Date
Reviewed Item
Author Rating
Product Name
Price
Product Availability