10 Proven Risks of Cloud Computing [Think Before Accepting]
Disclaimer: This blog is reader-supported. Some links are affiliate links. So we may earn an affiliate commission at no cost to you if you buy through a link in our posts.
Probably you are looking to know the major risks of cloud computing? If yes, stay with this guide. Before going to the main topic, Are you familiar with cloud computing? If you are struggling with using cloud service on your computer, this article will help you out to find the proper way.
What is Cloud Computing?
Cloud computing is accessing and processing your data or program on a pay as you can go basis. This service is running by using hardware, software, or network service over the internet. Cloud computing follows two models:
Service models
Deployment models
There are some different service models in cloud computing:
Software as a service
Platform as a service
Infrastructure as a service
There are also some different deployment service in cloud computing:
Public service
Private service
Hybrid service
You can utilize cloud computing services in many ways. Suppose you have a low configuration computer, but you want to play a game that needs high configuration power. By using this cloud computing service, you can quickly get a high configuration power by paying some money. You can store your valuable data because this service has so much resource flexibility. You can purchase and update anytime in your need with a low budget.
What are the Security Risks of Cloud Computing?
Though you can keep all data in a cloud computing service for a long time, you do not know where the physical location of your data. Cloud computing services are using many servers to collect your data. So, there are some security risks of cloud computing are behind. Some significant security risks you should concern before using this service:
Chance of account hijacking
Loss your valuable data
Face in legal problem
Fail to maintain self-control on your data
Danger of cyberattacks
When to Avoid Cloud Computing?
Cloud computing is beneficial for resource flexibility, easy to use, and mobility. You can access your account anytime from anywhere with any computer or mobile device just using your user ID and password. But there are some limitations you need to maintain while using your cloud computing putting and processing your valuable data:
You should not use cloud computing to keep critical data. Though cloud computing has a lot of excellent features, there is always a chance of losing and hacking your data anytime.
When the cloud computing system is sprawling, you should avoid using cloud computing.
You need a high-speed internet connection for using cloud computing. If you are staying in a remote area where the internet connection is not well, I will suggest you not to use cloud computing in this location.
10 Risks of Cloud Computing
You should be aware of some risks of cloud computing before using this service.
(1) Lack of Security & Privacy
There is always a chance to access your data with another person. Cloud computing can not ensure your self-control on your data, and you can face the lack of security and privacy policy. The cloud service protection should be proper to ensure customer data security.
(2) Depends on Internet Connection
Maybe you are using cloud service for business purposes. Sometimes your internet connection may slow down, and in that case, cloud service is not working. Because cloud computing service depends on the internet and It can stop your business work. So, make sure your internet connection is stable enough before using a cloud computing service for business purposes.
Also read: What Is Bandwidth In Web Hosting? Know Everything Related
(3) Unauthorized Use
Many users are using cloud service because it is easy to use and low cost. For this availability, many unauthorized users are using cloud service and try to hijack other people's data. You can put your valuable data in cloud service, so make sure your cloud service can give you the protection from unauthorized use.
(4) Lack of Performance
While using cloud computing services, sometimes you have to face many problems in performing issues. You may face difficulties in transferring your data one storage from another or running an app correctly. So, use a better-quality cloud service for a better experience.
(5) Lack of Expertise
Maybe you can practice cloud service for your business purposes; in that case, you need to hire more experts who are more skillful in a tech-related field. The world is now changing, but people are not well skilled. So, lack of expertise is a significant challenge for you to use cloud computing widely. You should be concerned about it.
(6) Compliance
One of the major problems of using cloud computing is compliance. Users may face the problem when they want to back up their data. There are some regulatory restrictions that you should obey using cloud computing services.
(7) Risk of Vulnerable Attacks
The Cloud computing system is an online-based service that collects customer's data on various servers. Many cyber hackers often try to reach this server and hack people's valuable data. So there is a possibility of facing vulnerable attacks that you do not expect. Make sure your cloud service can provide you reliable cybersecurity service.
(8) Technical Problem
Sometimes you can probably face many problems that you are unable to solve these problems. In that case, you can contact the customer care service to find out how you can fix your problem.
(9) Risk of losing Store Data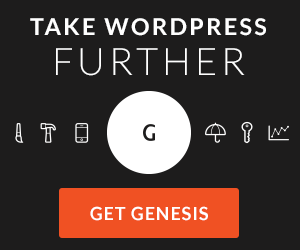 Storage data can be deleted or lost in many ways from cloud service. Generally, three ways you can be lost your data from the cloud:
Accidently deletion
Malicious attacks
Overwriting data
You can prevent this problem by using a robust cloud app that can help you to encrypt your data. Many technology service providers are offering this type of application to save you data from losing.
(10) Managing Complexity
Cloud computing systems become sophisticated day by day. Key management and encryption systems are more complex than before. There are many complicated tools you need to manage while using cloud computing. So maintaining those systems is essential to use cloud service. You need to gain some skills, or you can hire an expert to manage those complexities.
Still, you can not ignore the use of cloud computing because it has a lot of benefits.
Some Benefits of Cloud Computing
You can use cloud computing services at a cheaper rate. This service is also easy to use, and you can use this service any device over the internet because this service is mobile friendly.
Sometimes you need to access your data when your device is not in your area. No problem. By using a cloud computing service, you can access your data with any device from anywhere you locate. You just need a stable internet connection and need a login procedure to verify it is you.
It is an on-demand service that you can purchase the size of the store as you need. If you need to update or make it larger, cloud service also provides you with an exchange with some money to fulfill your needs.
You use this service over the internet. If you have a stable, well internet connection, you will feel the high-speed performance by using a cloud computing service. It will increase your productivity.
Most importantly, it will reduce your software and maintenance costs because you do not need to purchase separate software for many computers of your business.
Cloud service providers offer various backup and recovery solutions. You can easily backup or recover your data than other traditional methods of data storage by using a cloud computing service.
Never feel afraid to use cloud computing. Though it has some barriers to provide an excellent quality service, a well-known reputed cloud computing service is so beneficial for your business and personal use.