What Is Bandwidth In Web Hosting? Know Everything Related
Disclaimer: This blog is reader-supported. Some links are affiliate links. So we may earn an affiliate commission at no cost to you if you buy through a link in our posts.
In web hosting the bandwidth is the amount of data you can use for your website in a given time frame. Every hosting provider allows their user to use data under a limit. The amount of data that is allowed by a web hosting provider usually known as Bandwidth.
To make it easier for you, let me try to clear it by the example of a water tank. It is the easiest way to understand how much bandwidth you will need.
Suppose you have a water tank? Now how much water you can pour in it. It depends on the size of the water tank. If the size is small the storage of water will be small and slow to run, but if you have a big water tank, you will be able to store big and quick runs.
So if you have more bandwidth in your hosting data plan, you can run more data easily and if it is a small and bounded one, it will be difficult for you to store more files especially speed matters.
How Much Bandwidth is Essential For A Website?
It depends on different factors. For example, the size of the web pages, the average amount of website traffic per day visits, the content of the web pages, and many more resources.
If Your site will receive very few visitors every day or month. In this case, a small bandwidth will be perfect for you.
Websites with a large number of visitors every day and with a lot of downloadable content such as images, videos, and PDF files usually need a large amount of bandwidth.
The amount of bandwidth can be easily known by just login into your web hosting panel. If you face limited bandwidth problems in a shared hosting plan, you can try to manage WordPress hosting.
The managed WordPress hosting provider can help you to make the correct decision. The popular managed WordPress hosting providers are…
The managed hosting plan is good enough for over usage of bandwidth that prevents your website downtime. Thus, helping your website audience to have a great experience.
How to find bandwidth capacity?
There are many factors. Internet speed depends on, internet connection, modern, router, web browser, internet configurations, and most important internet service providers shortly known as ISP.
If you think your internet speed is not running well, you can check the bandwidth limitation by following these methods.
Speed test. Net: You can calculate your internet speed by using this site very quickly. Go to the main page, select location, and click on the test button.
Speak easy.Net: This one is another best bandwidth speed checker and easier to use. Go to the speed test page. Select the location of your site and see the result.
My speed test.com: Go to the homepage and select the options where you can select locations of your site.
What is unlimited bandwidth?
Unlimited Bandwidth' does not actually exist. Hosting providers are assured that the site will never consume up all the provided bandwidth under usual conditions.
Some web providers 'prevent' the customers from deciding which bandwidth plan to choose, by just giving 'unlimited bandwidth' because they are confirmed that small sites will never go over the provided bandwidth.
How to check bandwidth on cPanel?
Checking the bandwidth of a hosting plan is very easy. Just login to your web host account. Go to the control panel and find a link or a section that gives you the activity of your website.
Different web hosting providers have different ways of viewing these reports.
In cPanel, go to the 'Metrics' tab and click on the 'bandwidth' button in the metrics section.
You will see a report in this way:
Once clicked bandwidth breakdown option, it shows the bandwidth of your site in different time periods, i.e. Past 24 hours, past month, and last year.
How much bandwidth do you need?
Well, it is a really important question to know because you need to find the right bandwidth plan for your site.
The amount of bandwidth you will need depends on the following factors.
How many pages do you have on your site?
Total page size.
Type of data like video, audio pictures, textual, etc you are using.
The number of visitors to your website visiting daily or monthly.
How old are your site and overall activity?
If your site is new and it contains a few contents and visitors, no need to buy a large amount of Bandwidth.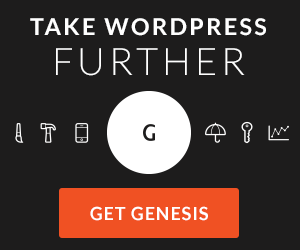 The basic plan would be enough for you, but if your site is old and you have medium visitors (500-1000 per day), you will need to buy a big amount of bandwidth.
What happens if bandwidth exceeds?
If your bandwidth exceeds, you will face the following issue.
The hosting system may suspend your site for a specific time until you buy more bandwidth.
So what is the actual solution?
Ans; If the daily limit of your bandwidth is exceeded, you have to wait for the next day to run your site. One the other hand, you can upgrade the hosting package or buy more bandwidth.
How can I control my bandwidth?
Compress the size of images, videos, audios, or other materials you have on your website.
Compress HTTP, CSS, and JavaScript.
Reduce resources, etc.
For the best result, you can use a caching plugin if your website is made with WordPress. I recommend using WP Rocket Cache plugin that is a premium. An alternative plugin is WP Fastest Cache which is totally free.
We hope this article will help you to understand the basic idea of bandwidth in web hosting. Besides before running a website try to measure the amount of bandwidth required for your site.
It would be better if you talk with your hosting provider before host a website. This is a good way to know how much actual bandwidth you will get in your package which you are going to buy.